Discussion Starter
·
#1
·
Here are some pictures of 10 round magazines being converted to 50. With the 6 I just did that makes 7 I have converted in all with hardly any more effort then it takes to convert a 30 round magazine. I got these latest 6 10 rounders from cheaper than dirt for like $36.00 each.
In this picture you will see some epoxy blobs. The amount of epoxy can vary wildly between magazines, but there was never so much that one decent tap with a hammer and punch didn't separate the butt plate from the retainer. In some cases the epoxy was splooged on enough that it took a little bit of effort to slide the butt plate off, but at no time did I ever apply enough force to ever feel like I was running any risk of damaging anything. Also be sure to scrape all the epoxy off, if flakes right off the plastic of the magazine and you wouldn't want any of the flakes ending up in the magazine or gun later. At this point use what ever method of the typical conversion from 30 to 50 methods that you feel comfortable with.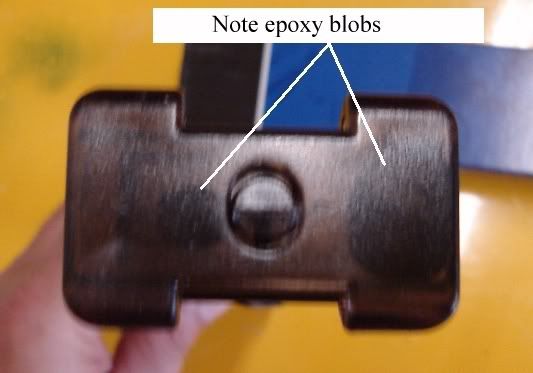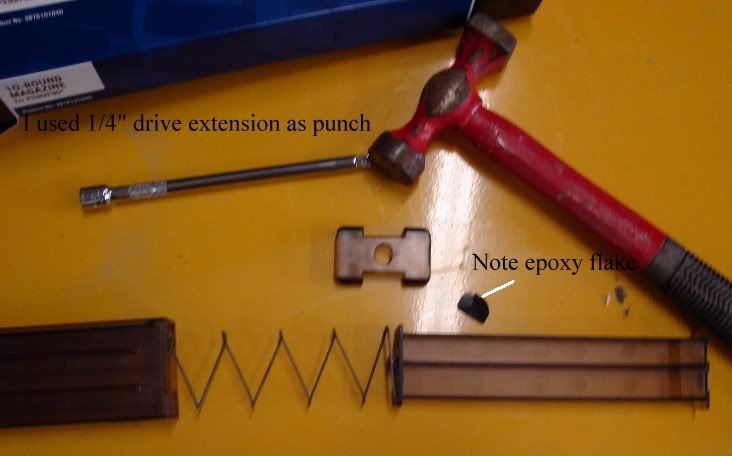 Just a way to save some bucks if you are handy with tools since converting these 6 may have taken me 30 minutes.