Discussion Starter
·
#1
·
I want to know what you guys have tested your 5.7x28mm ammo against and what the outcome was?
What kind of ammo against what type of targets? Penatration tests? Vest tests? Gel tests? Factory ammo, handloaded ammo? Lets see what you have done.
I decided to do a little test to see how the FiveSeven pistol shooting ss192 does with different types of metal so I can see for myself what it actually does.
These two were shot at about 20 yards away(I was afraid of ricochet) and 30 degrees temp.
The first one was 1 inch of aluminum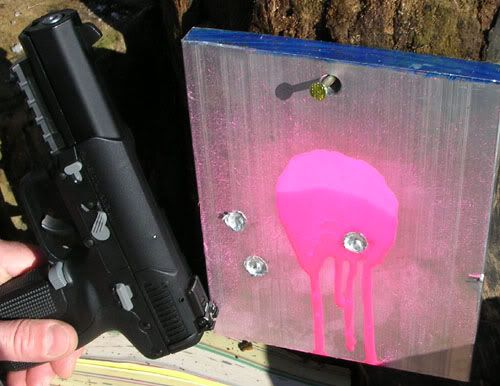 As you an see it makes a mark but does not go through
The second one was .5 inche of steel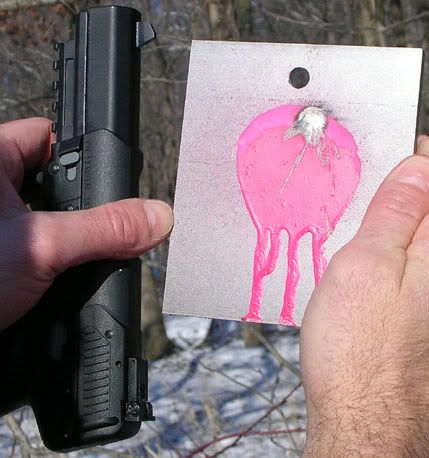 Once again it makes a mark but not as deep as aluminum.
I plan to do some more testing this summer and will post some updates when I do.