Discussion Starter
·
#1
·
So I was able to get out today for some more range time with my FNAR. Today I grabbed the correct ammo (my last post I grabbed some plinking reloads by mistake).
These are reloads I make for my remmington LTR. They are winchester brass with a Hornady 168 grain A-max bullet. On the left is a powder charge of 40 grains of IMR 4064 powder and on the right is a 39 grain charge of h4895 powder. All the other stats reloaders may be interested are written on the cards. I did not want to get into how many thousands of an inch I could of seated the bullet away from the barrels rifling or measure the headspace, etc etc, I just want my FNAR for plinking fun. I wanted to know what my FNAR it is accurate to with what ammo I had laying around the house, but I will primarily be shooting surplus plinking ammo.
Groups with the 4064 powder: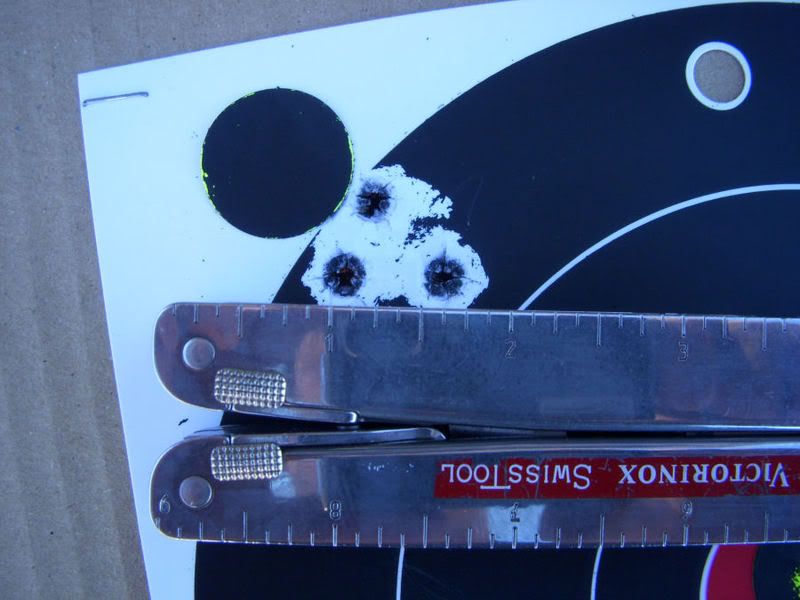 Groups with h4895 powder:
As you can see both powders grouped at 5/8 inch or .625MOA and the best news is that I did this using only a bipod on the front, no vice or shooting sled. There was a 8 mph wind blowing from 11 o clock to 5 o clock direction. I am sure this FNAR and my reloads can shoot HALF MOA!!!!