Discussion Starter
•
#1
•
following items for sale:
BNIB Trijicon 100154 ACOG TA-11H .308 Kit [strike]$1100[/strike]$1000 insured ship included.
3.5X35 horseshoe reticle BDC with TA-51 Mount.
Includes: acog, scopecote, pelican case, all documentation, lenspen, and trijicon sticker.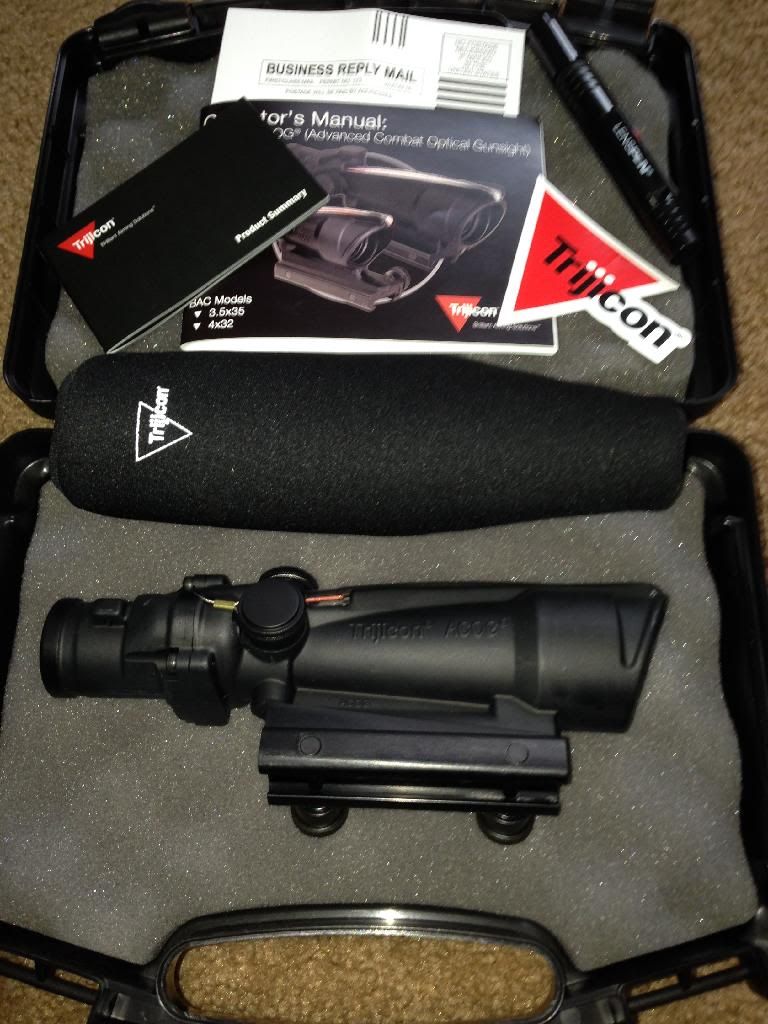 [/url]
http://i124.photobucket.com/albums/...7-2859-4253-B330-DFF4442D6B7B_zpsjpc1f58z.jpg
Lucid 2-5X magnifier with LaRue QD Pivot mount LT-755 Tall [strike]$300[/strike] [strike]$260[/strike] $225 shipped usps priority
Lightly used for 2 range trips approximately 300 rounds. I only have the larue adjustment tool which will be included. Added trijicon lens pens to offer.
http://i124.photobucket.com/albums/...8-48AA-49B4-BA27-ABF26C92FE34_zps7ddqexhl.jpg
LUCID Magnifiers
LaRue Tactical QD Pivot Mount Tall, LT755 | LaRue Tactical
SCAR aluminum stock blocks by rifle gear. $5.00 shipped USPS first class
36" Double Rifle Soft Case [strike]$40[/strike] $30 FTF no Shipping
http://i124.photobucket.com/albums/...9-F683-49C1-B1AC-55A22FB1DE47_zpspl2tq3wg.jpg
Pm for any questions.
All prices are firm and not interested in any trades at the moment.
Location: Central Valley Manteca CA. SHIPS TO CONUS ONLY
Payment option: USPS or Wamlmart MO, PayPal Discreet.
Thanks for looking.