Discussion Starter
•
#1
•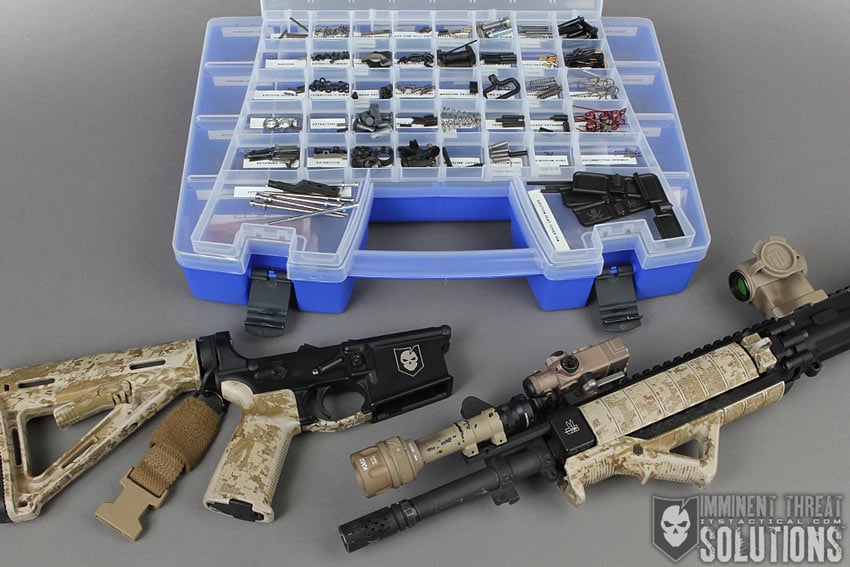 by
Bryan Black
February 25, 2014
In my
previous article
about AR-15 Spare Parts Organization, there were a lot of comments from readers that wanted to see a detailed photo of the layout, as well as links to each specific part. It was a lot of work, but I've managed to put together a list of links to every spare part in the organizer and have even created interactive, clickable photos below with links and a description of each part as you hover over them.
For those of you just now seeing this for the first time, my previous article highlighted my addiction for organization, which carries over to the spare parts I take with me shooting. When I'm at a course or even shooting with friends, I like to have everything I need to keep everyone's guns running. While I've never come close to needing everything in here, I follow the Boy Scout motto; "Be Prepared."
If you're looking for the same Made in USA plastic organizer that I used, you can get the
Akro-Mils 6318 Case, available here from Amazon
for around $20. The top section has 42 individual small compartments and the bottom section has another 20 compartments. The top section compartments are also secure enough to keep small parts from rolling into another compartment and get mixed around. The section dividers are adjustable as well, should you find yourself with odd shaped items.
More:
AR-15 Spare Parts Organization Schematic for the Obsessive Compulsive : ITS Tactical