Discussion Starter
·
#1
·
On Monday, the Bureau of Alcohol, Tobacco, Firearms, and Explosives (ATF) released its proposed rule on pistol braces.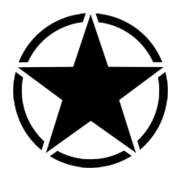 www.ammoland.com
The ATF under the Biden Administration is about to implement one of the most unconstitutional and illegal acts in its history. They are completely disregarding "ex post facto" laws that make previously ownership of legal personal property remain legal before the passage of rules and regs that make them illegal.
No surprise there. With many states passing laws that are reclaiming their sovereignty and refusing to aid and abet such malicious acts as these by rogue organizations, that rift between the states and the Feds will only continue to get larger due to an illegitimate Presidency that is completley hostile to the Constitution and the Bill of Rights that is supposed to protect it from such acts of treason.
This set of "rules" published by the ATF will result in much hardship for the citizens, many of which will be turned into felons by the stroke of a pen.
Yes it's coming...just as we predicted.
That pot is about to boil.
If they get away with this, and your AR or AK pistols have braces, or any other gun for that matter, you'll have to be fingerprinted, photographed and pay a $200.00 tax on each one...or become a felon.
Welcome to Biden's new Amerika.