Discussion Starter
·
#1
·
WTS/T: $475 obo
Beretta 92SB Compact. This is a rare version of the Beretta that was made specifically for the Air Force during handgun trials to determine the replacement of the 1911.
It comes with 2-13rd mags and a holster.
This pistol has the safety/decocker as well as a half-cock ability. This is a compact version of the full sized 9mm and has very manageable/low recoil. It is perfect for women with it's smaller grip and ease of shooting.

It has some bluing wear, is missing the PB medallion on the left grip and has a small chip in the left grip as well. Replacement wood grips are still available for this pistol for the original look/config or, you can add Hogue or plastic Beretta grips to your liking.
I prefer FTF in the NOLA area but will ship on the buyers dime, about $30, to an FFL. ID required that shows proof of age.
http://s1042.photobucket.com/user/Sainte_x/media/92sb%20Compact/92sb%20Compact%201_zpsy5r4czsb.jpg.html]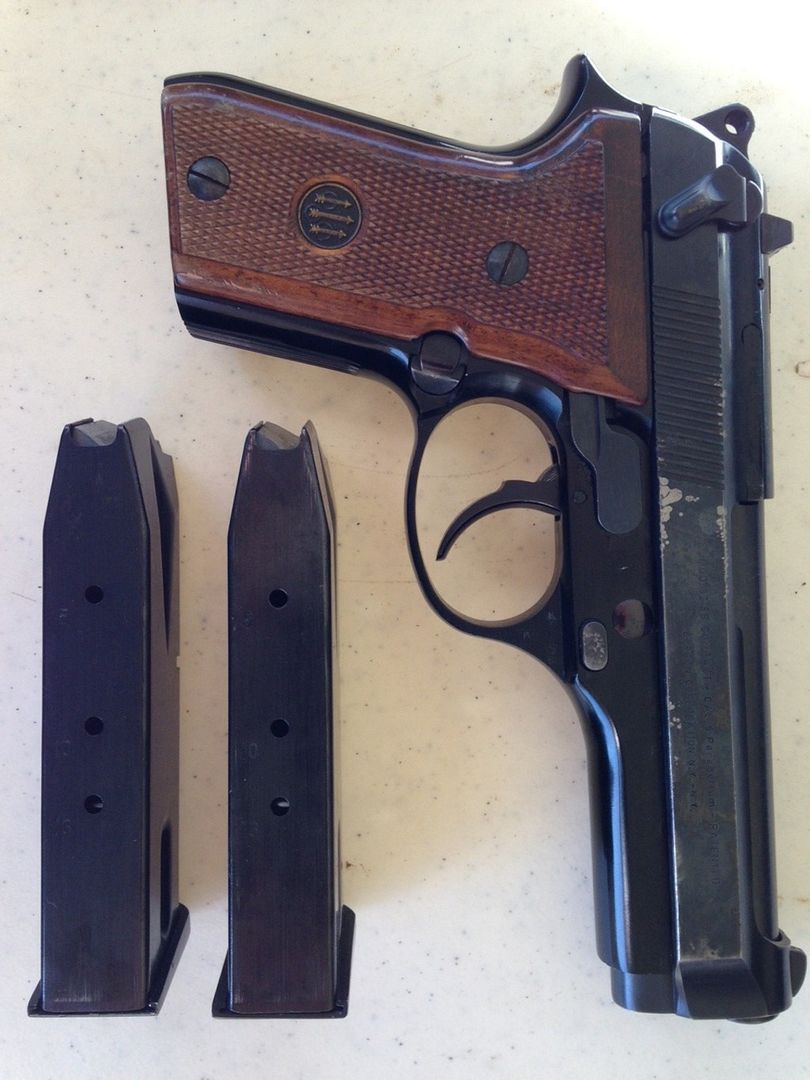 [/URL]
http://s1042.photobucket.com/user/Sainte_x/media/92sb%20Compact/92sb%20Compact%202_zpshvfupzdx.jpg.html]
[/URL]

http://s1042.photobucket.com/user/Sainte_x/media/92sb%20Compact/92sb%20Compact%203_zpsw6dutf8b.jpg.html]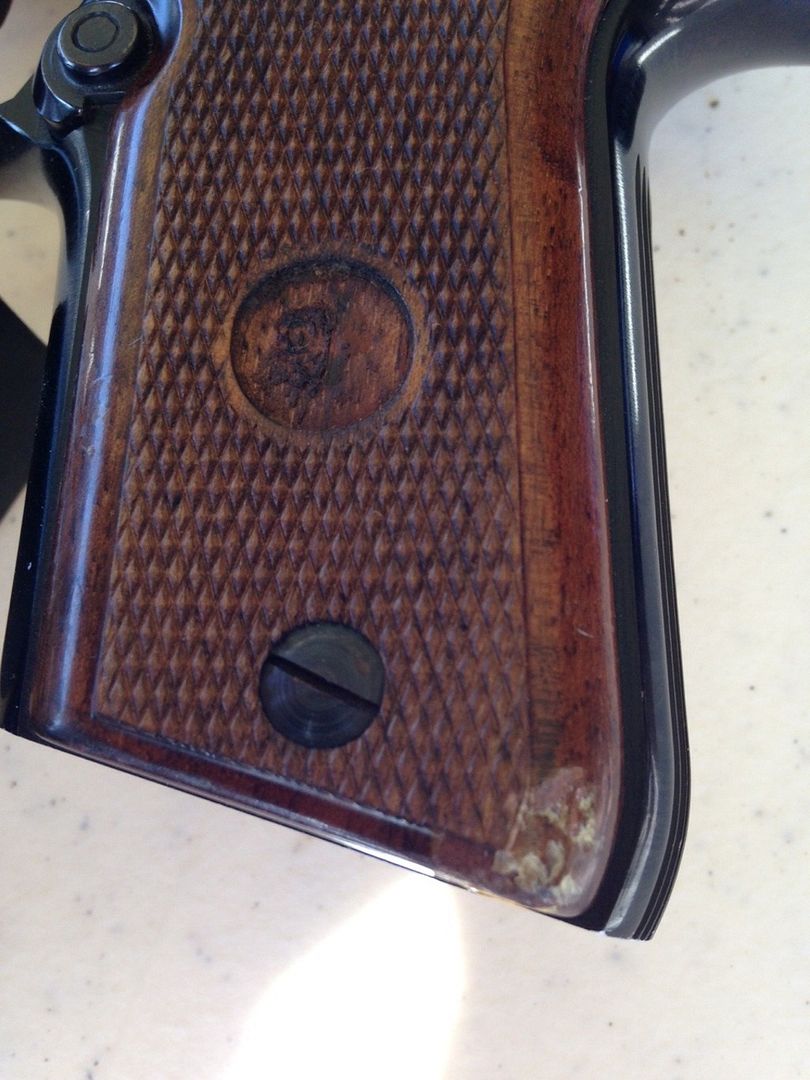 [/URL]

http://s1042.photobucket.com/user/Sainte_x/media/92sb%20Compact/92sb%20Compact%204_zpszbpgct7a.jpg.html]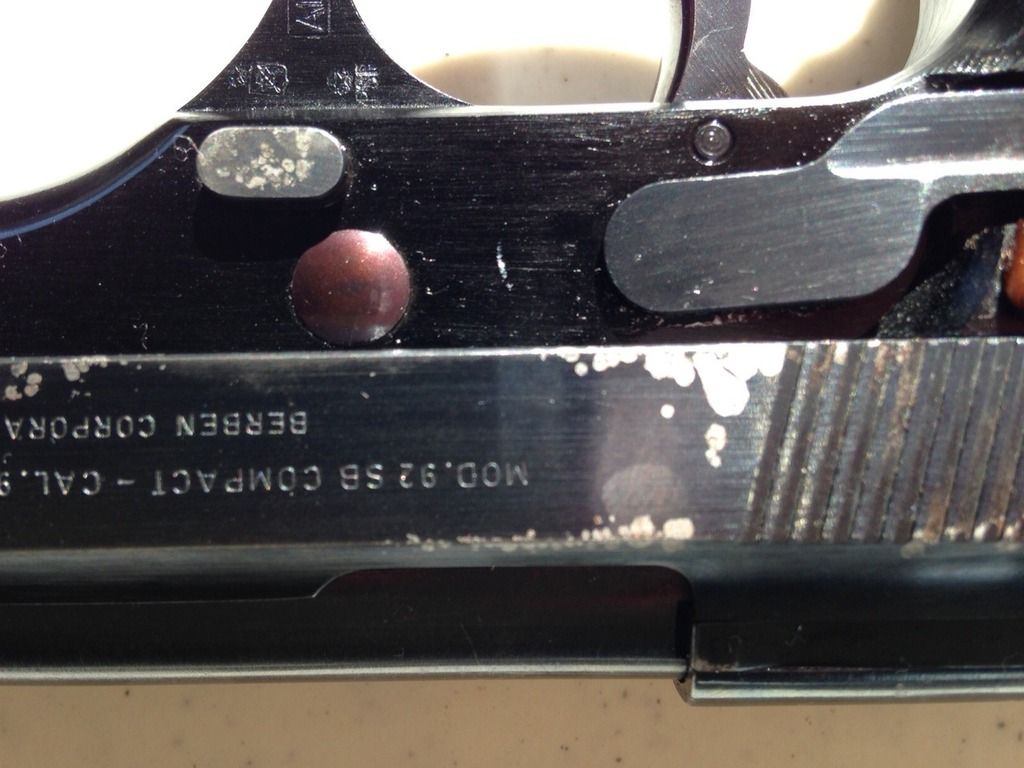 [/URL]

http://s1042.photobucket.com/user/Sainte_x/media/92sb%20Compact/92sb%20Compact%205_zpsi27xep8v.jpg.html]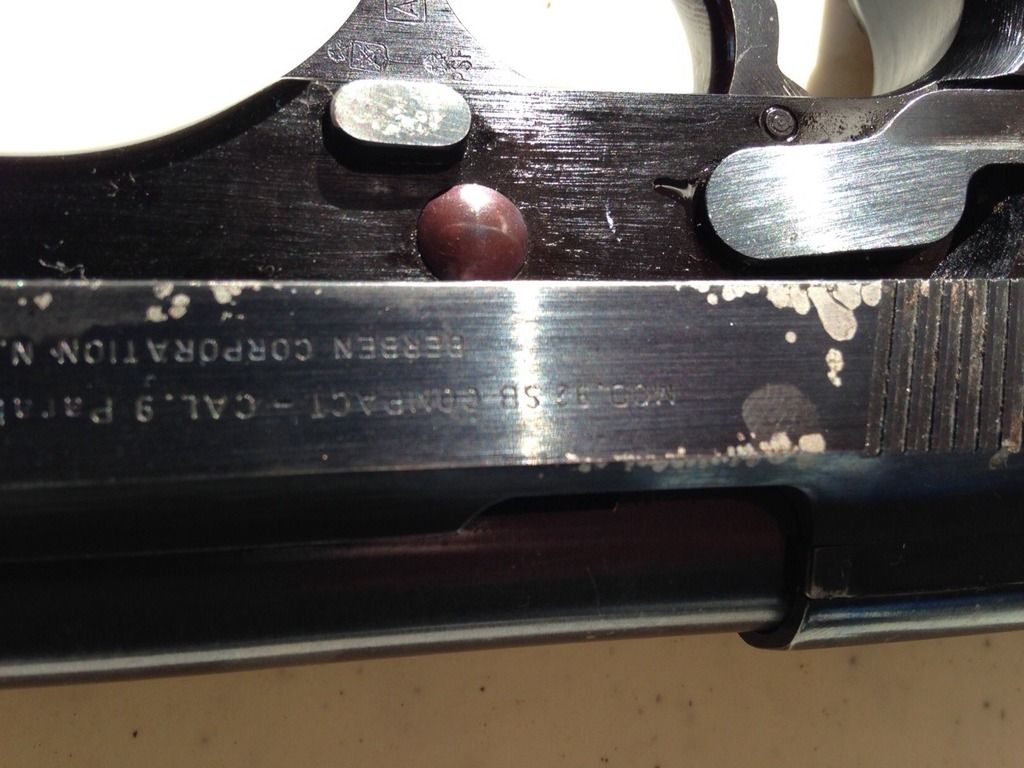 [/URL]