Discussion Starter
·
#1
·
somewhere floating around is the original build for me cutting the entire top off this PS90. ive been kicking around a few more mods recently, and after all this months shows, conventions, and a quick trip to Acapulco...i finally had some time to get moving.
ive always wanted a dual color laser set-up. one color zero'd to 50ft, one to 100yds. i never really figured out a good clean way to do it till recently.
Parts:
CAA fwd mini rail system
Lasermax Unimax Green laser
Lasermax Unimax Red laser
2x tape switch conversions
2x micro off(on) momentary switches
2x 1/8 jacks
wire
guts
why guts? it takes guts to drill 4 holes in a PS90 stock, then cut up 2 brand new Lasermax tapeswitch adapters. never a great feeling, but so far its gone perfectly fine.
here is a pic of the switches mounted on the left side. they are activated by the shooters right thumb.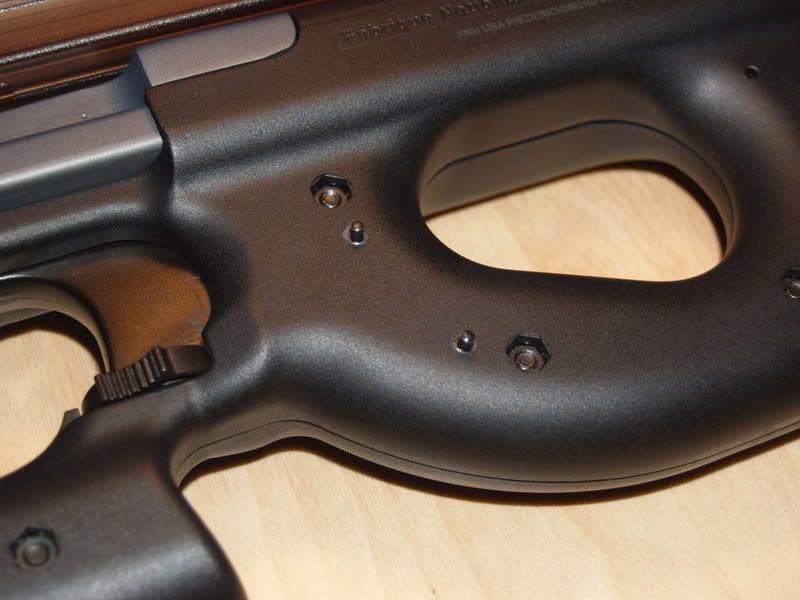 a 1/4" change in thumb position can activate either the top or bottom switch or sit in between for no laser.
the lasers jack in the front of the housing. this makes the unit still 100% quick take down, if needed. also, inside i have a molex plus so the 2 halves of the stock can easily be seperated. im hunting some high quality 1/8" 90deg plugs to finish off the external wiring. i will also be machining a wire mount to attach the wire to the CAA rail for neatness.
jacks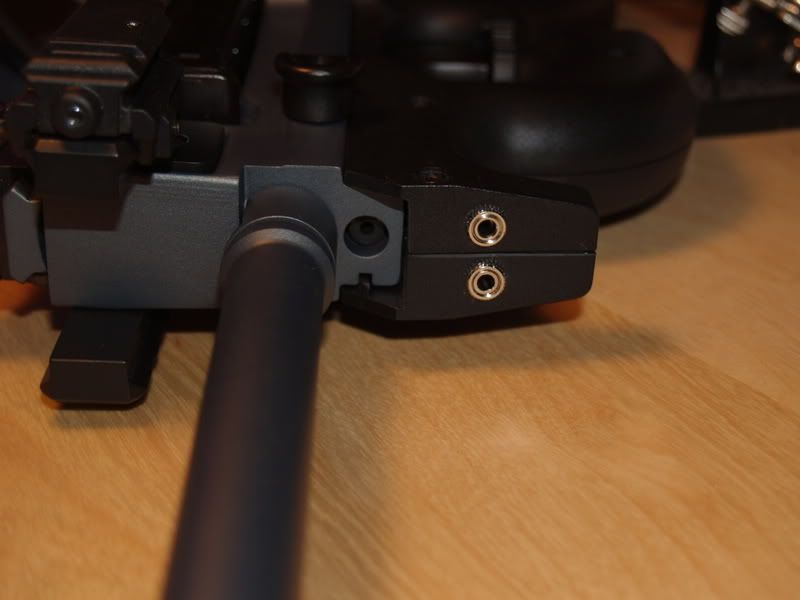 temp. wired to test it all out.
i really wanted to have the wires jack in somewhere else, but functionally they are in the way anyother place on the gun. im not too worried, ill make it look good in the end.
next up: SBR and can