Alright, so my Scar 17 is basically a paper puncher range toy. I have been using a Primary Arms 4-14 FFP scope on it since I've owned the scar 17 for over the last year. I really do like that scope, but after considering, I realized that I needed a battle optic for more serious work if SHTF. I decided I wanted to go with the Elcan Specter DR for my go to SHTF 17 optic.
The glass is superb, and the eye relief of roughly 2.5" is really nice. Optic is super bright. I really, really appreciate that the shooter does not have to adjust thier position for eye relief during transitions from 1x to 4x. That's cool.
I guess I like it enough, that I went ahead and ordered a FDE Elcan to go with my future FDE Scar 16 that should be arriving next week. I'll post more pics when I get both rigs, 16,17 setup. They are expensive, but I think you get what you pay for in this optic.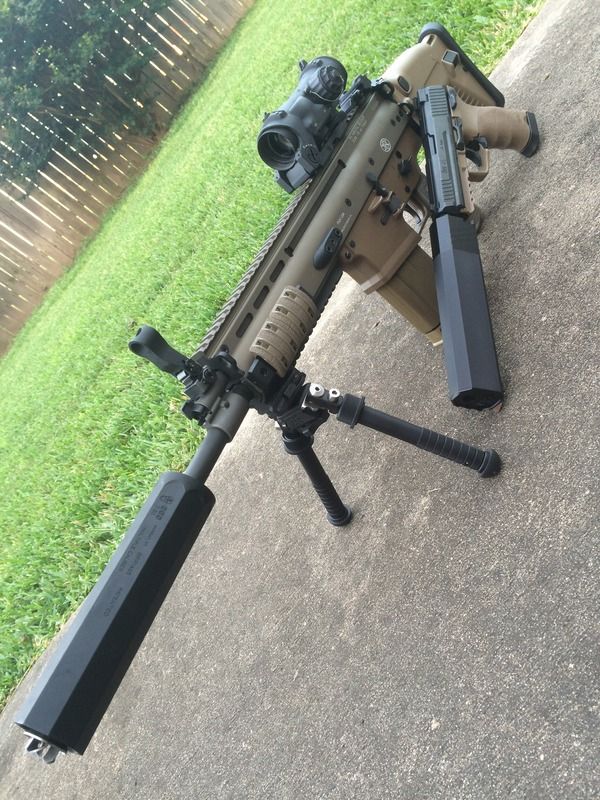 While taking these pictures with my iPhone, I accidentally dropped the iPhone and shattered my screen. Face palm....
i I hope you guys enjoy the pics; that would make it worth it. Lol