Discussion Starter
·
#1
·
I bought this shogun last week for 225. After getting to put some rnds threw it over the last week these are my ramblings.
I just improvised a sling on it for the time being untill i come up with a better setup. I would prefer the front sling mount were farther back i really don't care for where it's located.
The only other thing i think i might like to change is the stock. I'd really like to have a speedfeed or similar stock with pistol grip like i have on my 870.
I like the lighter weight of the shotgun compared to the 870 for HD purposes and general messing around but after shooting over 300 rnds this morning i started to feel the diffrence in recoil. I really didn't notice this in my two prior outings with the gun when just firing 25-50 rnds.
I like rifle sights on a shotgun. :?
The following are a few pics of the shotgun in action and how it patterns. Over the last 3 outings with it.
Bought 38 boxes of Federal tactical buck 8pellets le13300 at a good price and really like this ammo too.
It came with the mod choke installed
25yrds
15
birdshot to the head at 15 just cause i had some in the truck
5rnds of birdshot to the head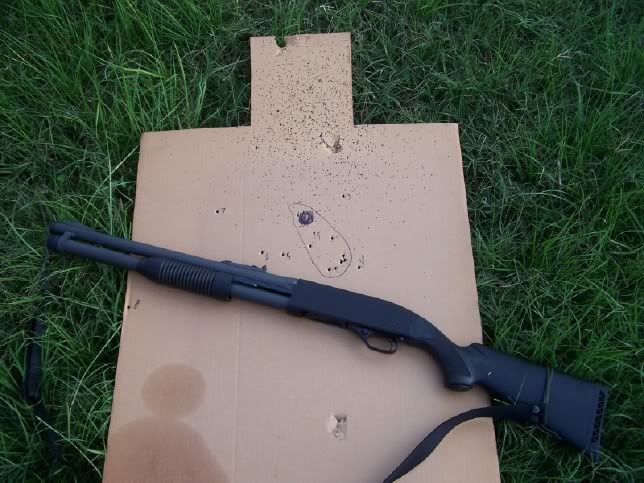 Next up was the IC choke. Before i realized what i'd done i'd shot at 25, 15 and fired a couple of slugs without taking pictures between shots. I really like this shotgun and just got carried away.
The holes marked 1-6were 25yrd shot 2 pellets were off the target (i suspect low as i was shooting 6oclock of the black dot)
The holes marked 11-18 were fired from 15 yrds 18 which is circled is where the wad went threw.16 was blown away by the slug that hit the black dot.
The first slug is the one just a little right of the wad hole at 25 i couldn't tell it from the black dot After walking down to see how far off i was i adjusted my aiming point to the black dot Needless to say i'm happy with the slug performance brenneke ko 1oz slugs were used.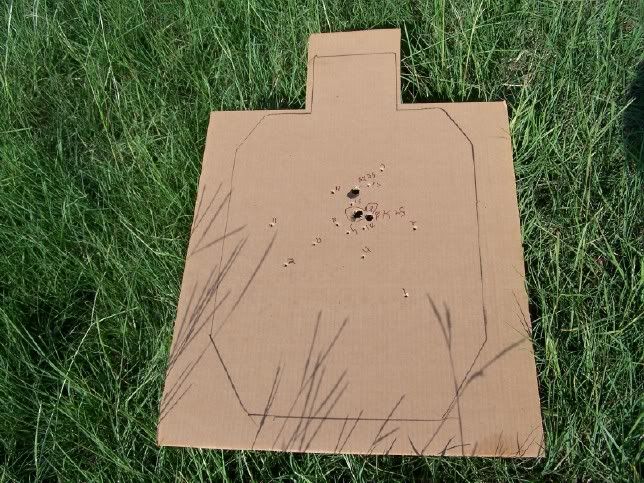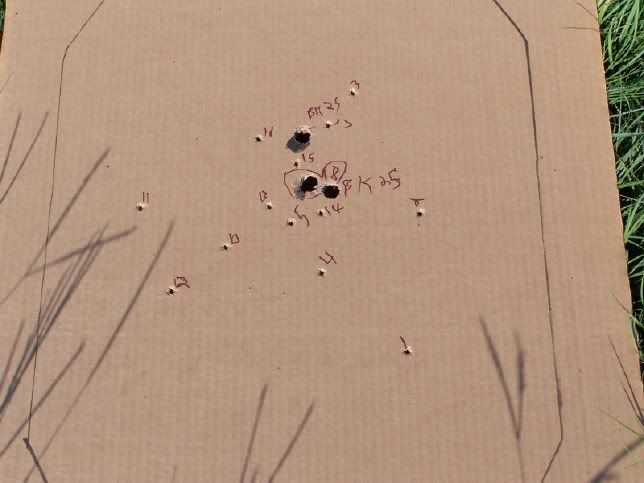 ic at 25 yrds
ic at 15