Discussion Starter
·
#1
·
Well, I believe I made a mistake with this one and im afraid I decided to sell it as my philosophy of use is different than this guns designed purpose, I wanted a plinker and having more money than brains I bought a hiking/carry/hunting gun because it was "super cool" "ultra rare" and "extremely exclusive" and got sucked into it. After playing with it around the house this afternoon for an hour I think midsize 357mag is more my kind of gun for speed shooting steel plates and plinking on the farm.
on the farm.
I have a full box of pmc JHP 240gr & buffalo bore 255gr keith lower recoil Ill toss in for $1100 Shipped to conus, alaska and hawaii add $10
Please shoot me a text as I have no reception on my property Eric (412)400-6900
Guns located in washington pa
Thanks gentlemen!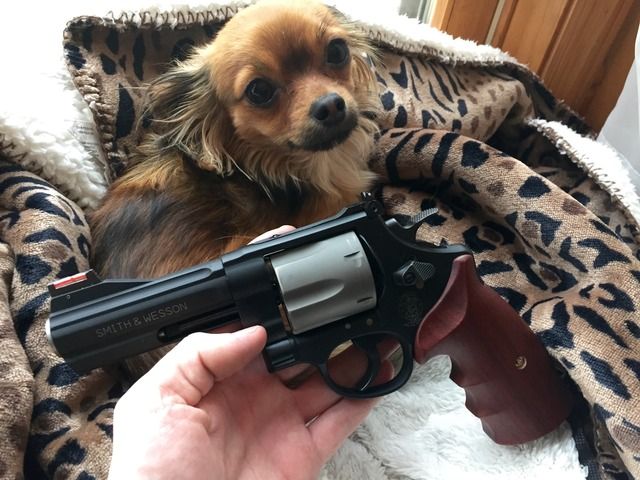 (Dog is 3lbs, gun is only 25oz!!!)