Discussion Starter
·
#1
·
$575 OBO
I picked this up in a trade so I am just trying to recoup the value of my items.
This is a low round count Glock 20 with 3 magazines, case, loader and lock.
The sidewalls of the grip have been stippled and the slide has been cerakoted in black with a stealth grey "Molon Labe" stenciled in. There is a slight mar on each side of the front of the rail that does not affect mounting accessories in any way.

Also installed on the pistol are a smooth faced trigger and extended mag release.
The gun feels great in the hand and the stippling adds to the "stickiness" of the grip.
FTF in the New Orleans area or will ship to an FFL on the buyer's dime.
http://s1042.photobucket.com/user/Sainte_x/media/Glock%2020/Glock%2020%20%201_zpskvawpgwz.jpg.html]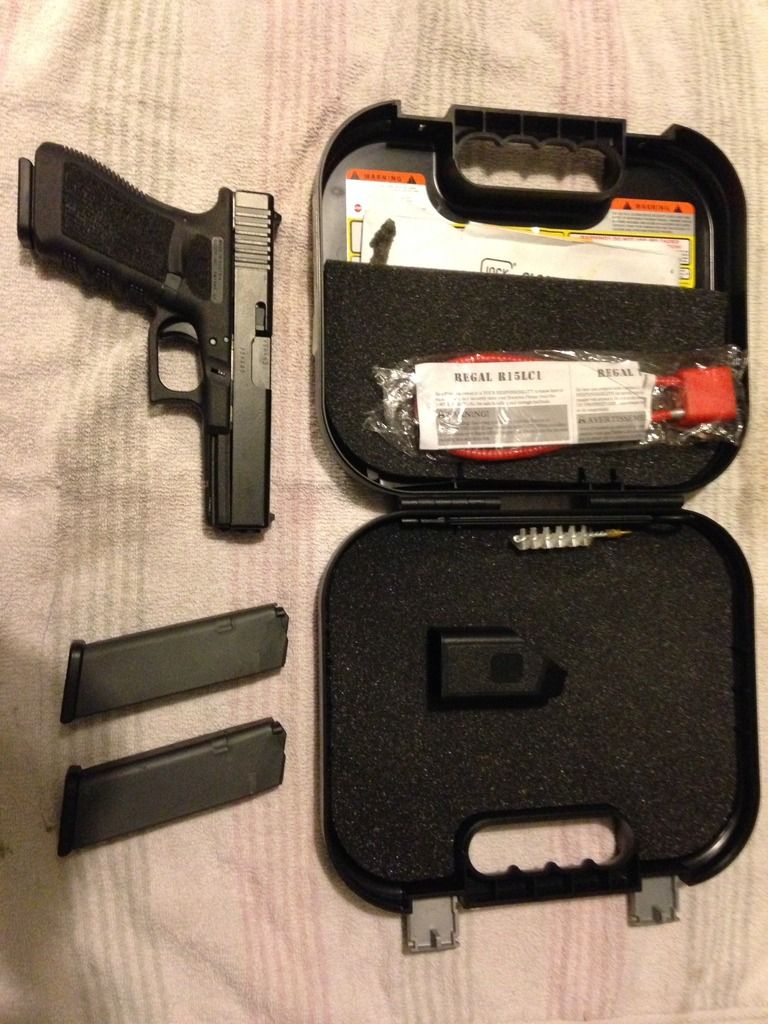 [/URL]

http://s1042.photobucket.com/user/Sainte_x/media/Glock%2020/Glock%2020%20%202_zpskq9xz8mr.jpg.html]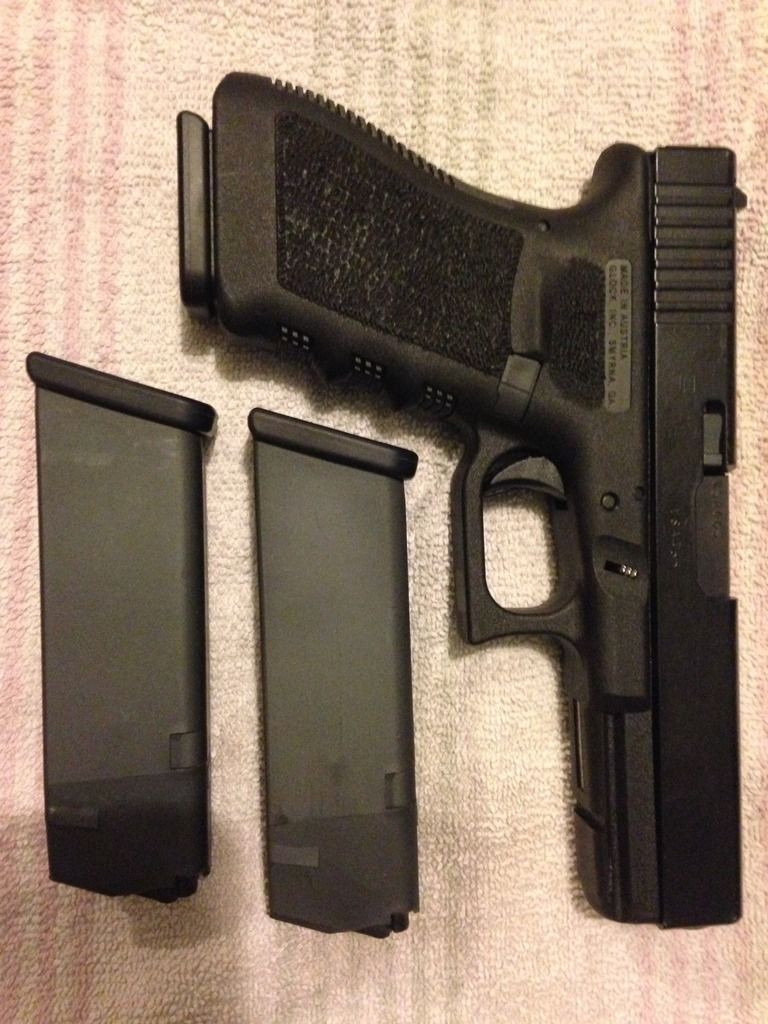 [/URL]

http://s1042.photobucket.com/user/Sainte_x/media/Glock%2020/Glock%2020%20%203_zpsr5geqiw1.jpg.html]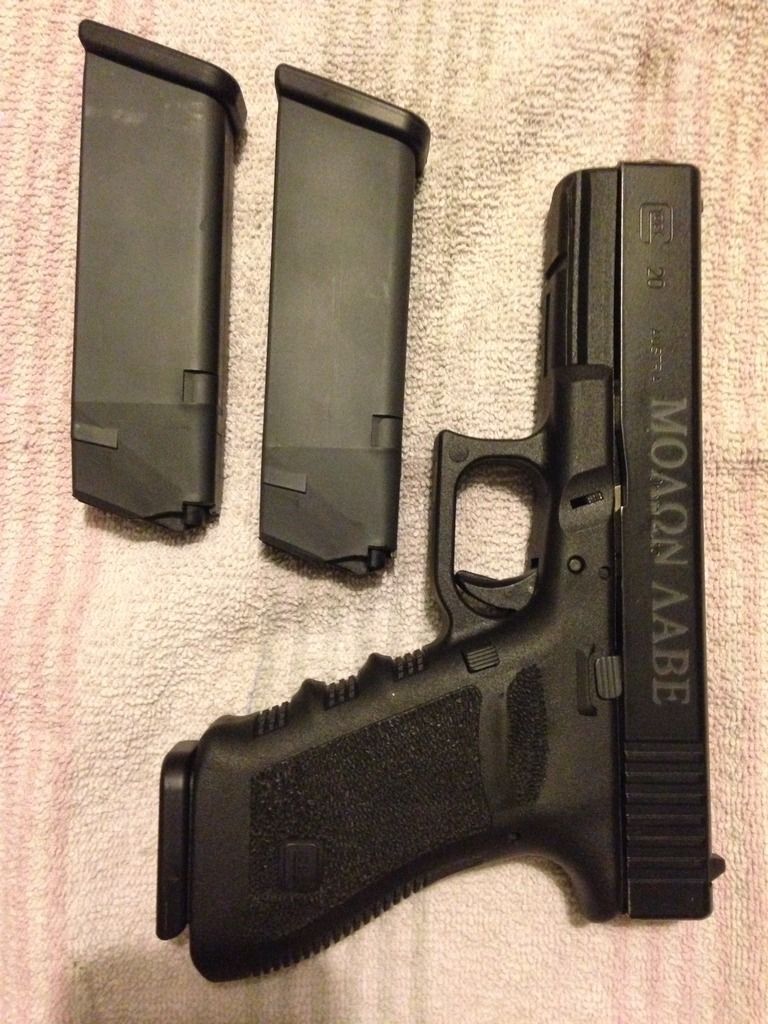 [/URL]

http://s1042.photobucket.com/user/Sainte_x/media/Glock%2020/Glock%2020%20%207_zpszhvuwzbp.jpg.html]
[/URL]

http://s1042.photobucket.com/user/Sainte_x/media/Glock%2020/Glock%2020%20%205_zpsdhayzcda.jpg.html]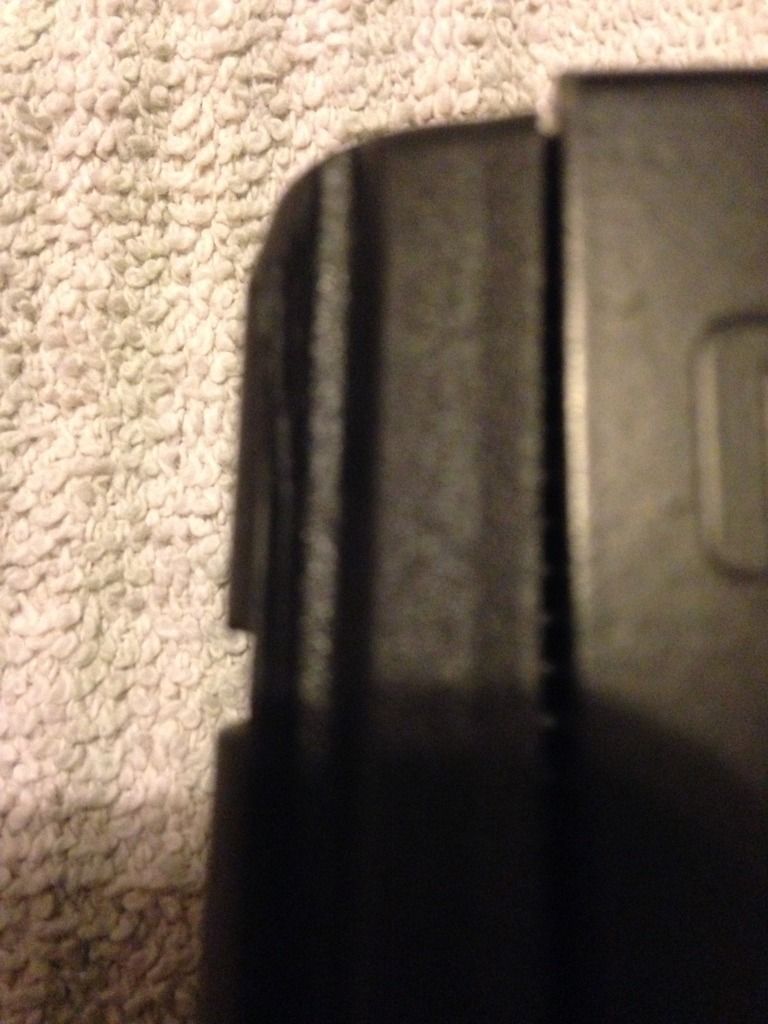 [/URL]

http://s1042.photobucket.com/user/Sainte_x/media/Glock%2020/Glock%2020%20%204_zpspf4jji26.jpg.html]
[/URL]