Discussion Starter
•
#1
•
Posted by Bob S. in gear, humor
BE THE DECOY HAT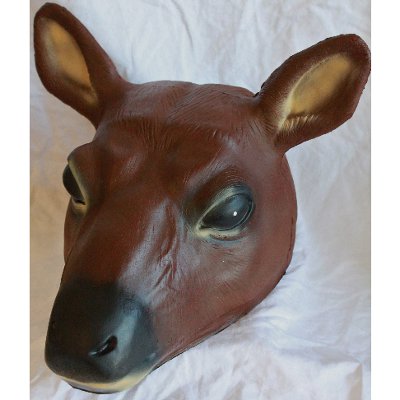 Have you ever thought, Man, if I could make this decoy move like an Elk or Deer, I would have it made. Well no more wishing. The Be The Decoy Cow Elk and Mule Deer Doe Decoy Hat are the first ever decoy that makes you the decoy. This decoy hat allows you, the archery hunter, to concentrate on spotting and stalking a trophy Elk or Deer while keeping your hands free to nock an arrow and draw your bow. It is made of closed cell PU foam which is light weight, firm but also flexible. It also included 3 self-adhesive foam fitting pads to customize the fit of the hat. If you are tired of packing around a bulky decoy them become the decoy with the Be The Decoy Cow Elk or Doe Deer Decoy Hat.
​
While I believe most hunters are very safety conscience; I think I'll not tempt fate by wearing something that makes it so easy to be mistaken for something to be shot.
Camofire — feel free to field test it and let me know the results but I think I'll pass on this one.