Discussion Starter
·
#1
·
OK, I own a PS90 with a short barrel.
The barrel flash hider supports the Gemtech G5 suppressor like this: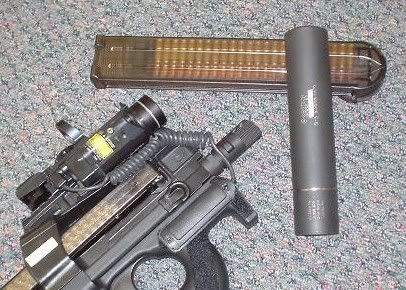 I really don't have a quality sidearm. I have a Colt 380 pistol..but it is heavy, small caliber, and very inaccurate.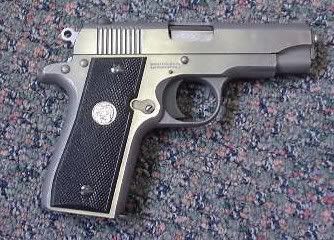 Therefore I was hoping to accomplish two things:
1. Purchase an appropriate 5.7 pistol for both home defense AND concealed carry.
2. Be able to use the suppressor on the 5.7
Given the nature of the way the 5.7 attaches to my PS90..it is obvious I would require a threaded barrel and some type of Gemtech style attachment.
Is this a viable option? Has anyone else done this? Thoughts?
Are there other suppressor options for the 5.7 PISTOLS?