Discussion Starter
·
#1
·
LC Brass at 100
3 with 155 Custom Comps and42gr XBR-Yes!!
5 with 175's and 40gr varget-I choked and dropped the bottom one and I know I can get this group better and now I'm thinking new trigger as it's very hard to hold aim.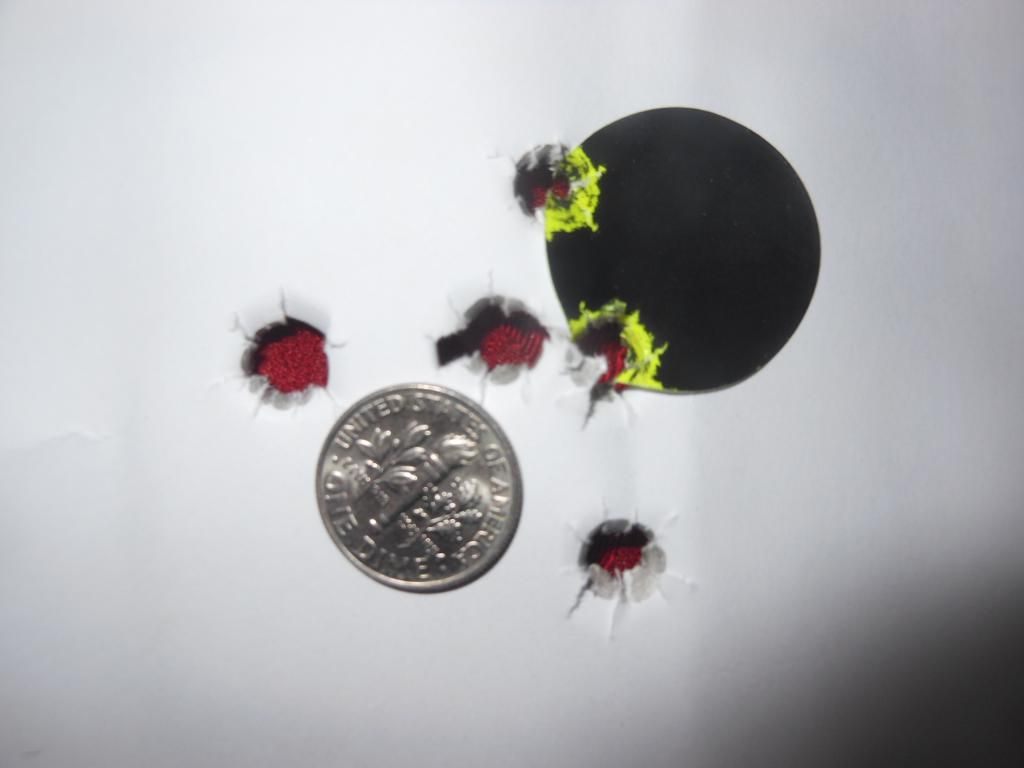 These loads loaded low so the brass and powder should last a little longer. So for the 155's XBR is working better than RL15, which worked better in the 150's. I'm thinking that 175 can get a little better and if I shot 5 of the 150's it might have not looked quite as good, but it was a test and just another "I'll give 42 a try".