Discussion Starter
·
#1
·
I just got back from the 2 Day Vickers Tactical Subgun/Carbine class this weekend, and Brett and Mike from FNH were there.
Brett brought some more of FN's finest to get some familarization on, and it was a real priveledge to get behind the triggers of these fine firearms.
Mike ran the SCAR-L Mk.16 Mod. 0 CQC for the class: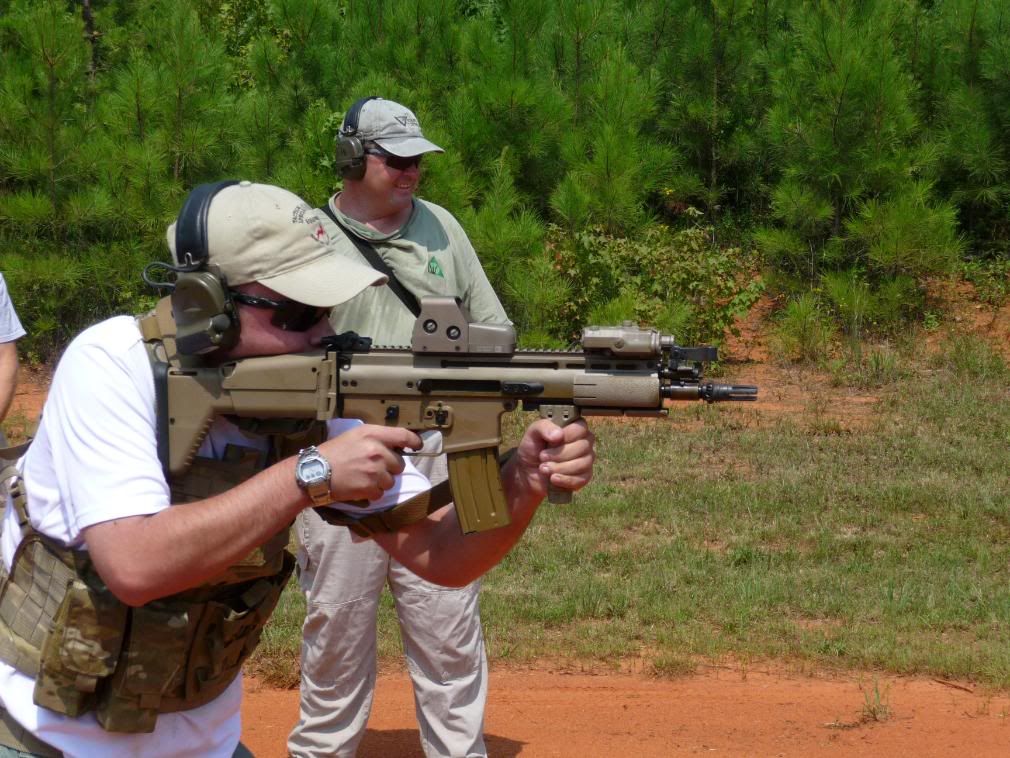 This was the same SCAR-L CQC that Brett ran in the 3 Day Advanced Carbine/Pistol class that Larry taught a few weeks ago and that was the subject of this thread:
http://fnforum.net/viewtopic.php?t=9124
Brett stated that he didn't clean it since the last class, and I believe him. The SCAR-L ran like a top, with no stoppages whatsoever over the course of the class.
At the end of TD2, Brett gave us a familiarization course on the SCAR-L and SCAR-H, and let all of us get some trigger time behind them.
Outstanding weapons. Here's a video of me with the SCAR-L Mk. 16 Mod. 0 CQC. If you think I'm grinning, you're right!
One of the most repeated questions I get asked on the forums...."is the lower aluminum or polymer?"
Both the SCAR-L and SCAR-H use an extremely high strength polymer for their lower receiver.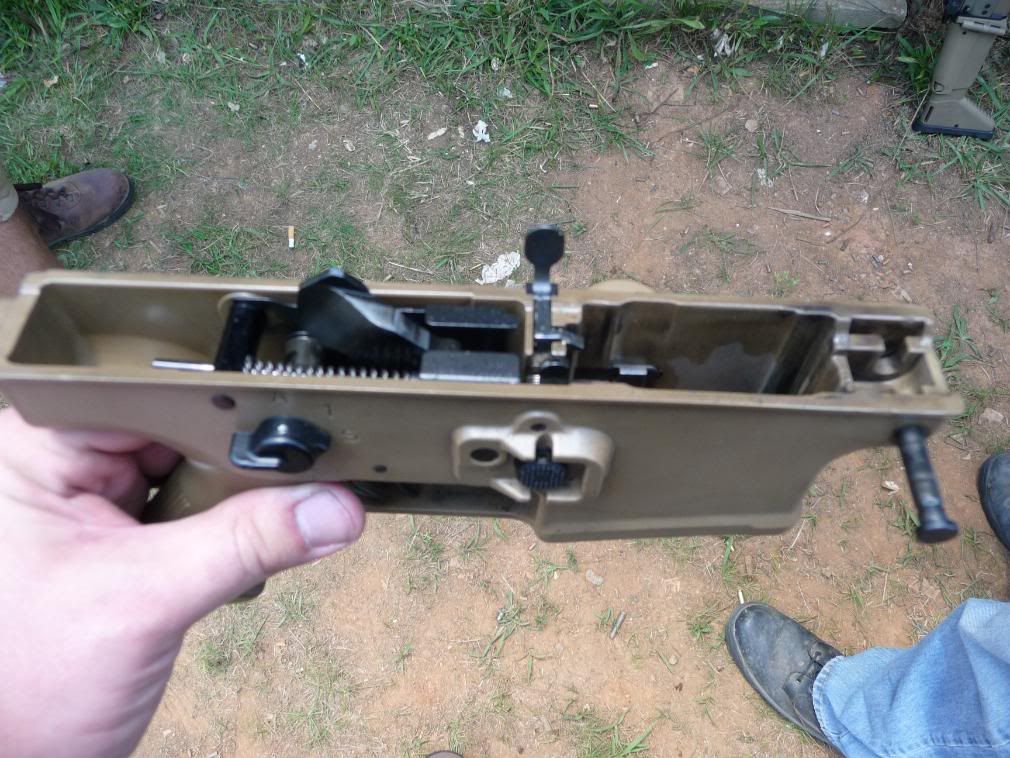 Some of the toys......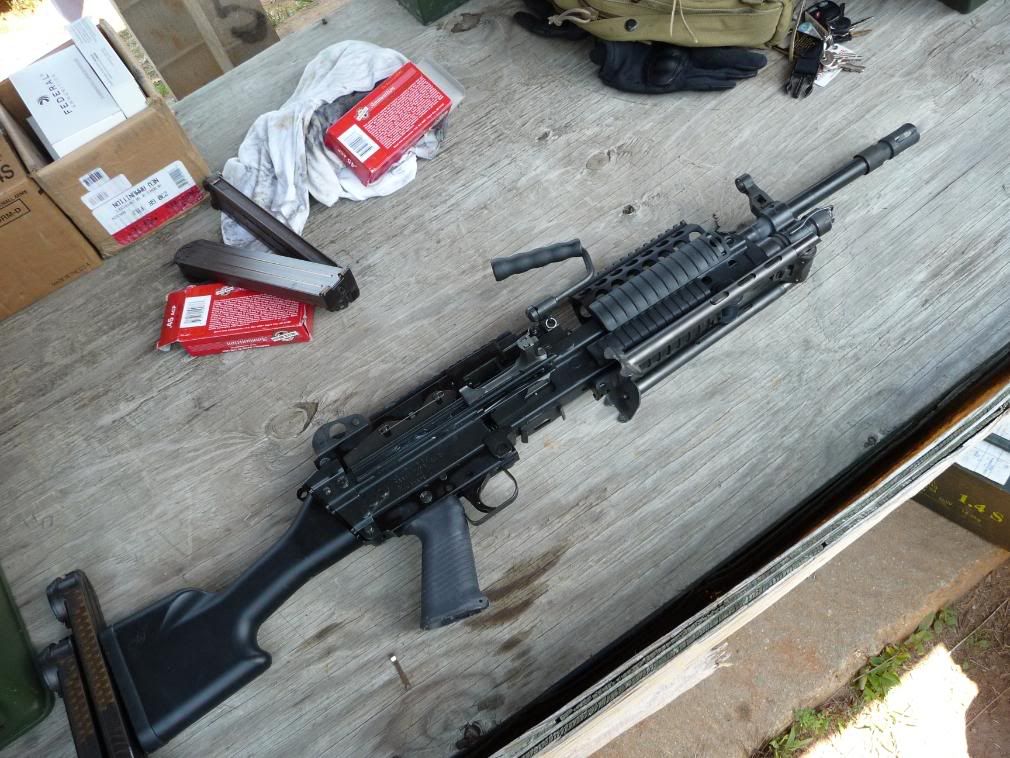 And now on to general pics and familiarization fire......