Greetings fellow FN'ers.
My year long project has finally come to an end. I repurposed a 16'x20' storage room under the house into my Bunker. The room was completely gutted and then rewired by my electrician buddy after going over the specified diagrams for 2.5 hours. All lights are in a specific location to provide the maximum amount of coverage. After completion, I now have two separate zones of power, 13 pot lights, insulation and bead board to finish off the ceiling. Plenty of outlets, a new entrance door into the house, prepped the block for paint, vinyl trim all around and painted the floor with epoxy/flakes for the finishing touch. Wall/floor colors (taken from my camo range bags) were chosen by my Interior Designer, (oldest daughter) to complement the theme.
My loading table was a bench built by my grandfather and I repurposed it and beefed it up with side/back panels, adjustable legs, formica top to handle the stresses of the reloading press. I didn't want to drill holes in the top for the press/swaging tool, so I clamped them down with "C" clamps. I know, I know, ya shoulda bolted it down, but so far, I have not had either unit move from its clamped position. When finished with the task, I just remove the clamps and I have a full table back.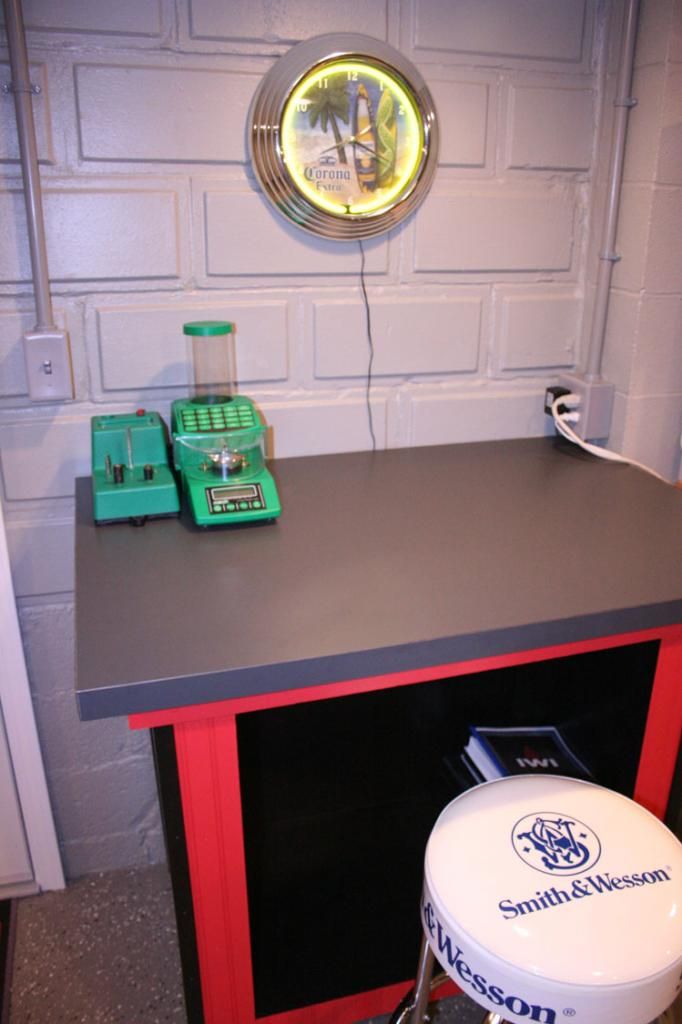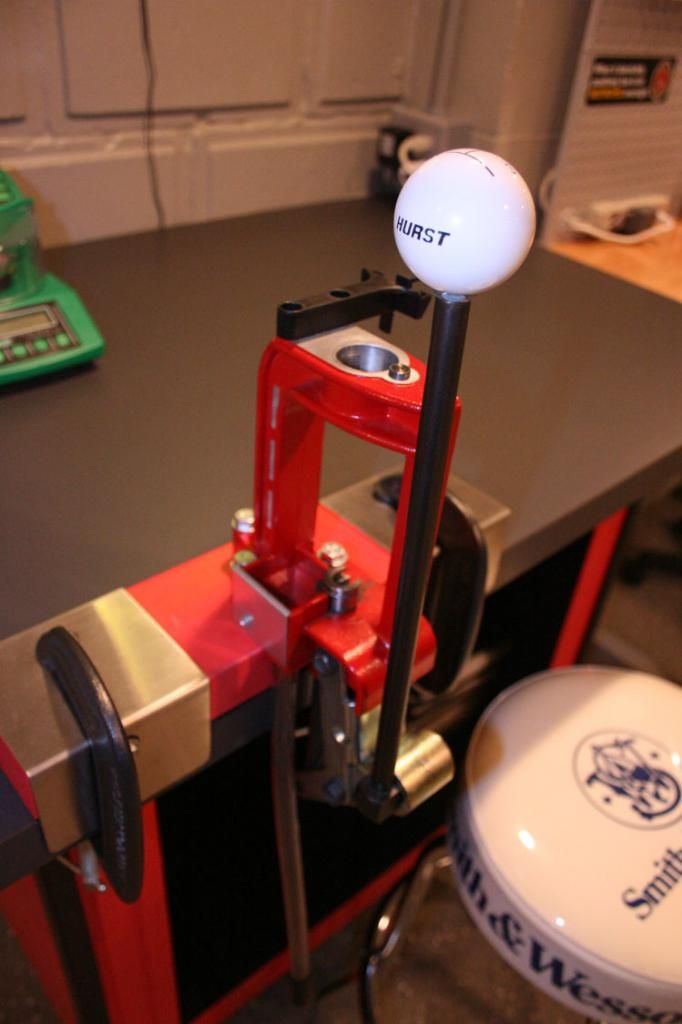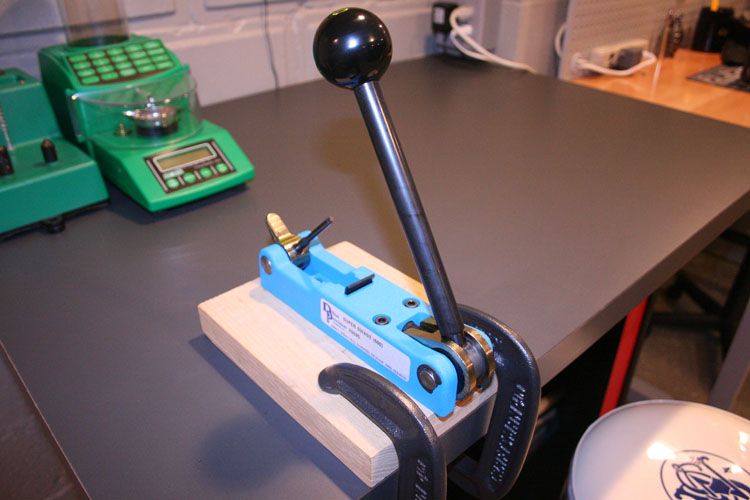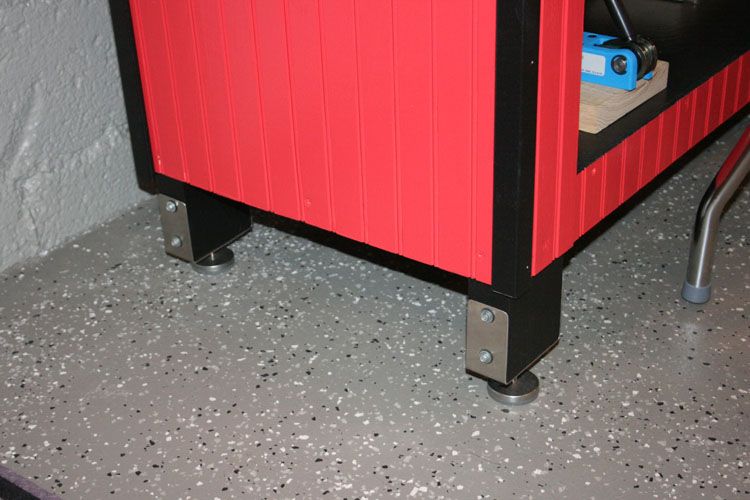 Next is my bench for firearm breakdown and cleaning. Two stainless drawers with compartments for all those little parts and steel pegboard for tools/accessories. Top shelf with light.
Next is my ammo storage cabinet. All steel, lockable stainless steel doors/adjustable shelving. All ammo is organized by caliber. Bottom shelf is for the heavier ammo boxes.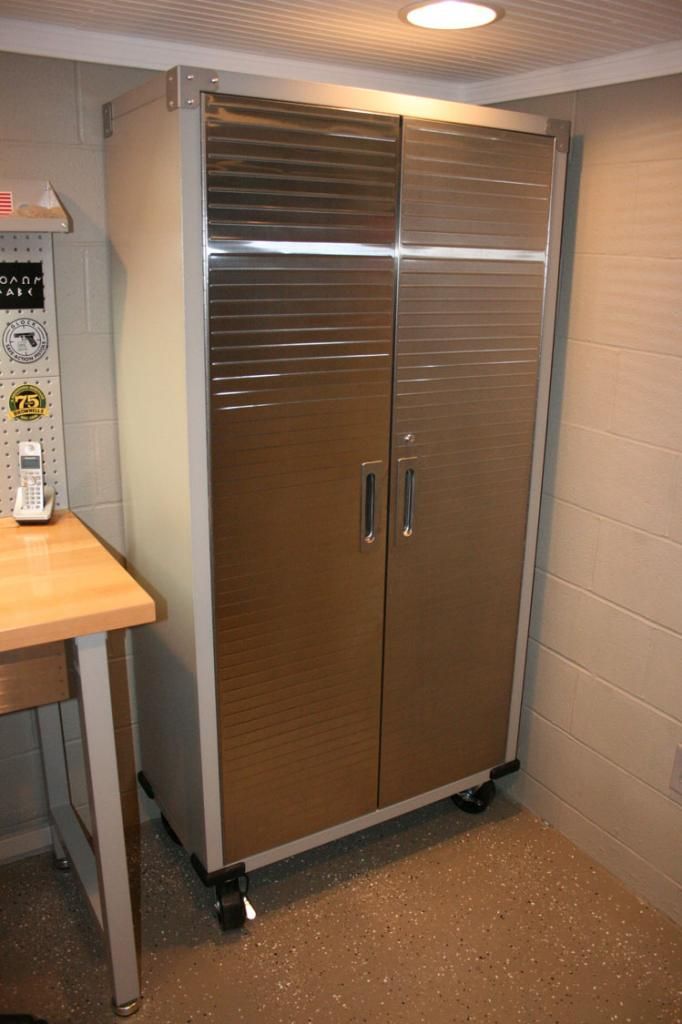 Next is my wall cabinet, separate from everything else for safety, which houses the powder/primers and dies. Steel cabinet with adjustable shelf and stainless steel lockable door.
Moving towards the area underneath the outside steps, I decided to use the space. Here is what I came up with. A Craftsman, VersaTrac, Rail System with hooks to store all of our cases. They are removable and can be positioned anywhere on the rail. Bolted right into the block. Nice and strong.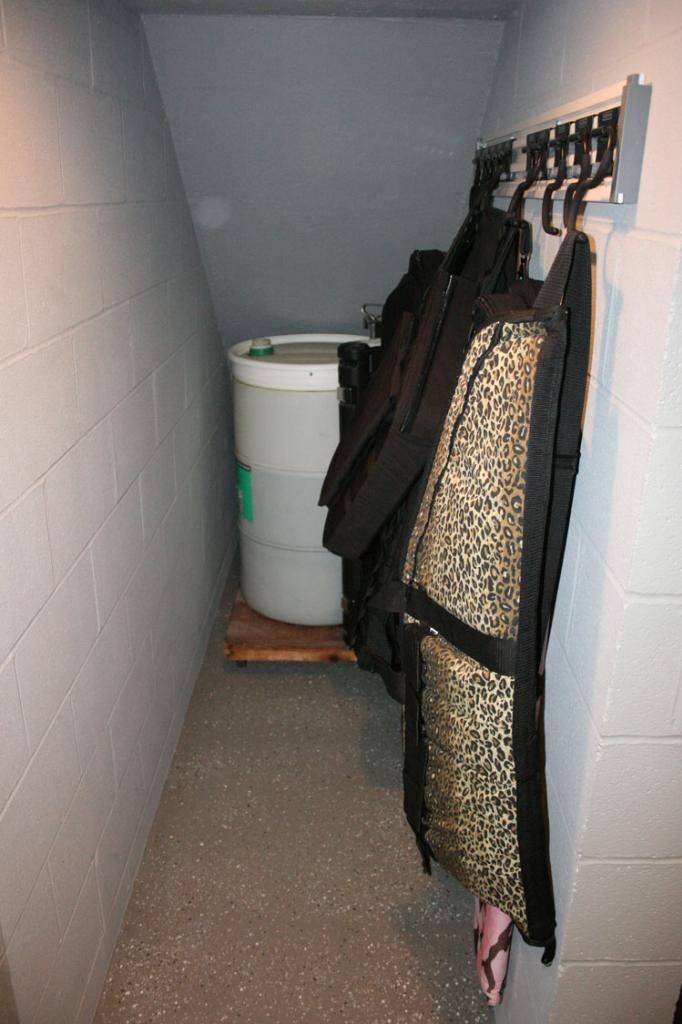 The two on the right are my youngest daughter's.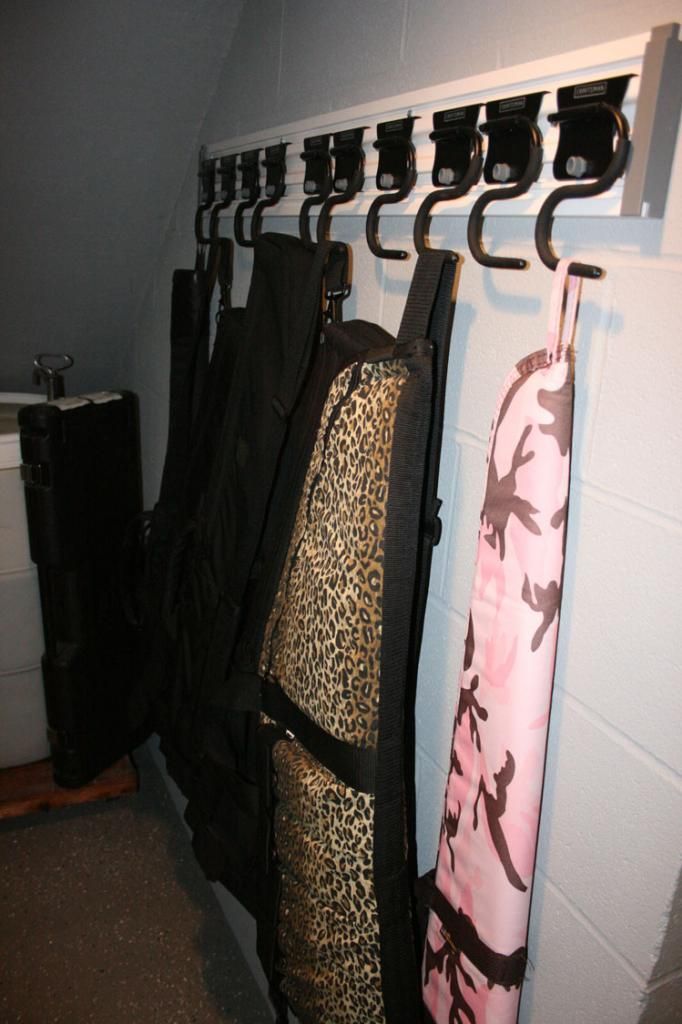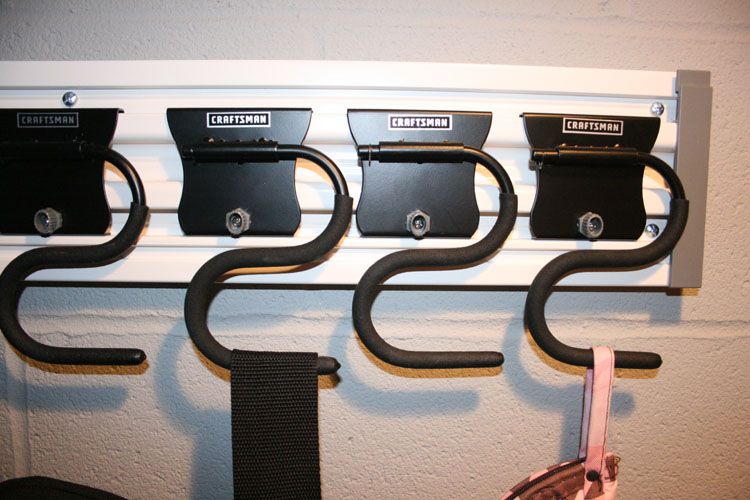 Back in the room, my Liberty Fatboy, 64 capacity safe. Weighs 880 lbs., has a heater rod on the floor to help keep the moisture out. Has two internal LED motion activated lights, adjustable shelves and a door panel that will hold 10 pistols.
I knew you'd wanna see a close up of this. Magazine and chamber cleared before photo was taken!
Next to it are two vinyl shelves (Home Depot) to house all the essentials for range day and reloading supplies.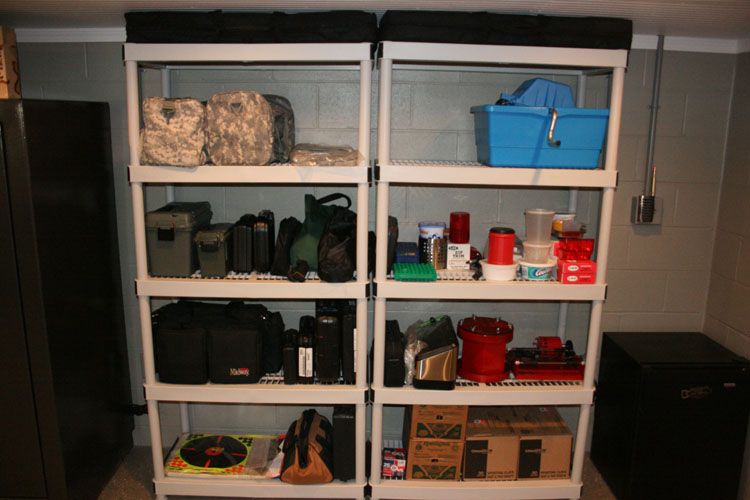 In the corner is my little fridge that could, housing refreshing condiments, for those "Guy" evening chat sessions.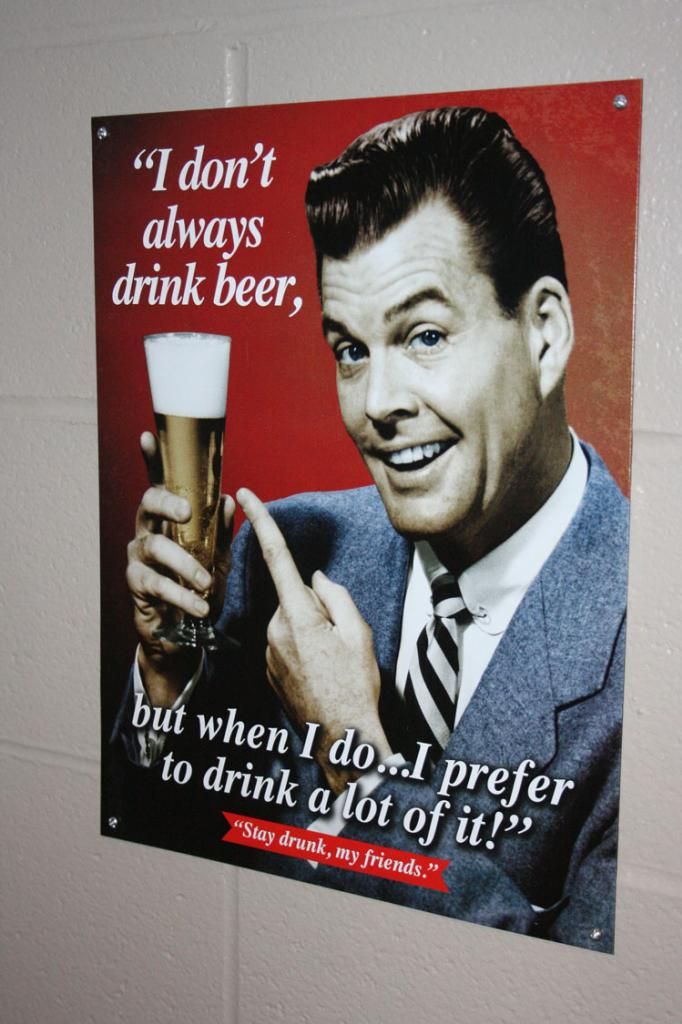 Heading back around to the entrance door into the basement...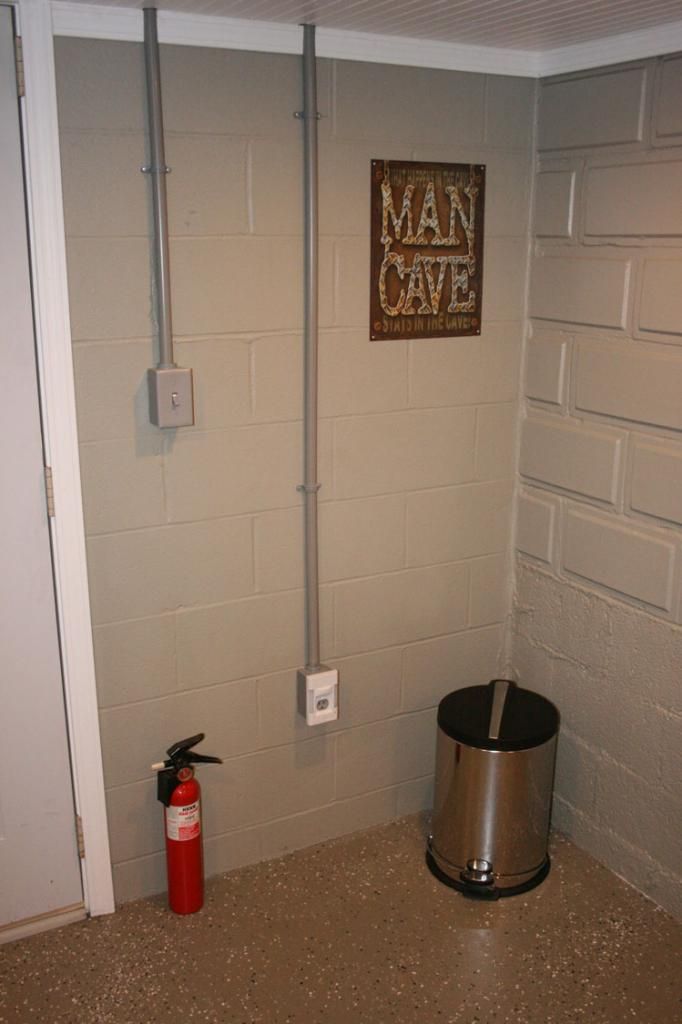 My daughters', bless their little hearts, got this for me for Christmas last year. It's a vinyl cling silhouette. I knew right where that was going.
And an overview of the room...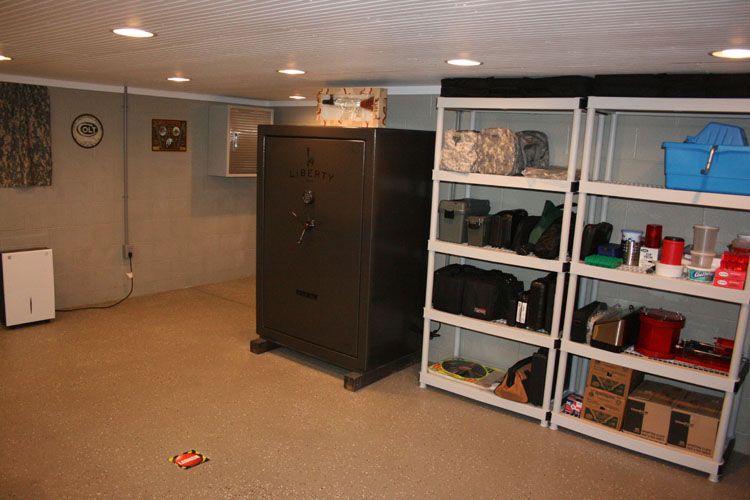 IF,
I would run out of ammo in a SHTF scenario, this would be my final option.
Bring It!
8)
Well, that's it guys/gals. Thanks for taking the tour with me and I hope this post helps to spur some future ideas for your "Man Cave", "Bunker" or whatever you decide to name your little get a way room. Thanks for looking! Oh yea, and just an FYI, this room is protected by a moat, filled with Nile Crocodiles, 24 hr. Predator Drone surveillance and two women with PMS guarding the entrance doors.
MAJOR