Congrats on the new toy!
If I were you the first thing that I would do is call FN parts and Service, I bet they will just send you one. The number is 800-635-1321.
While you are at it I'd go ahead and order an extra handguard #bfs000056, they are less than $20 and then you can install a light etc..
If you want a Sling the Urban-E.R.T. folks make the one you want.
Here's mine with both: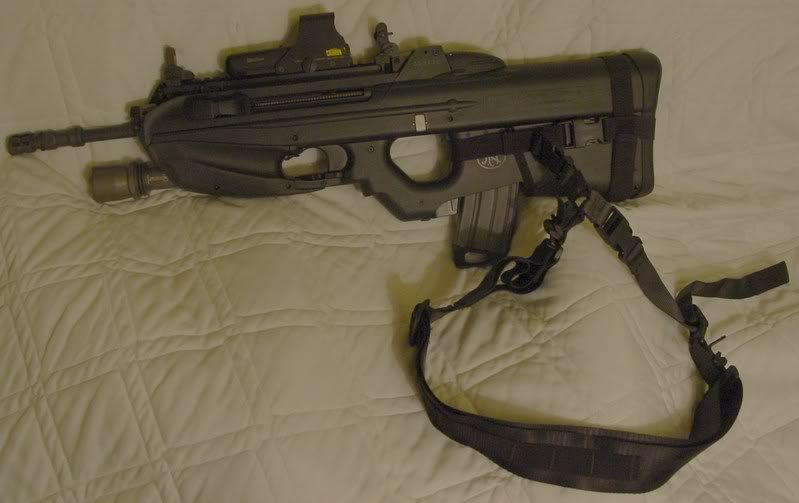 Also be sure and try shooting it one-handed. It's fun and a lot easier than you might think!.........................................DJ