Discussion Starter
·
#1
·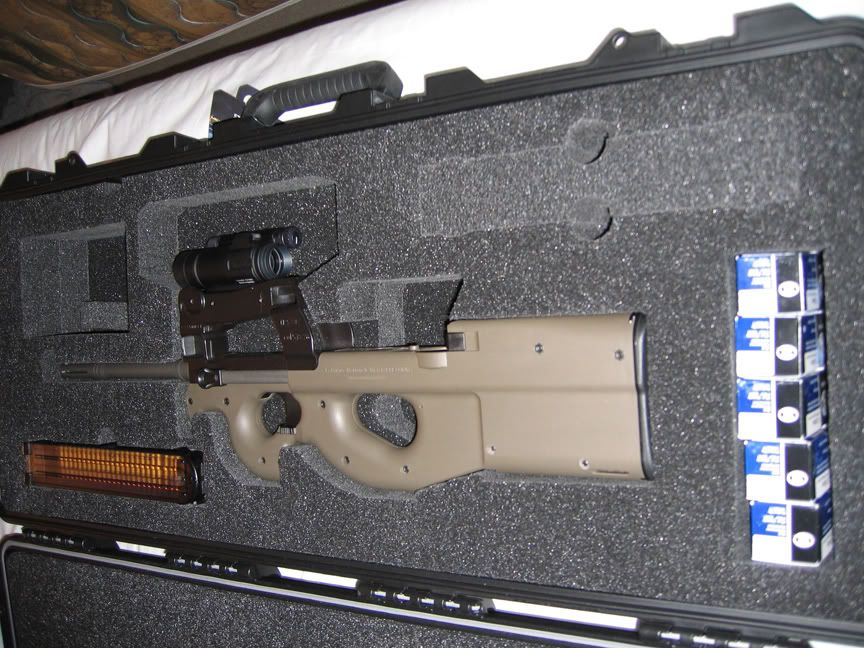 Hope this works this is an amazing new? case from hardigg's precut pollyethelene insert line.
Don't know what its called... don't know where to get them... don't know what they cost... One literaly just showed up at my door. If you want one I would suggest giving hardigg a call.
The chunk of foam next to the closed case is an insert for guns with the ring sight. There is also a chunk that you remove to go from P90 to long barrelled PS90. Another chunk (above the stock) removes to accomodate 4 more mag for 6+1 inthe gun.
If the pics don't show up I will try again tomorrow.
TB