Discussion Starter
•
#1
•
Just wanted to say hi and give my opinions on the fnx 45 tactical.
ive shot all kind of guns with sig sauer and glock being the ones I'm most experienced with.
Well all I can say is after 550 rounds i trust this gun just as much as my sig p226 mk25 !
i shoot very well with this gun, the case is bad a$$, it's just a all around quality pistol.
The 15+1 was other reason I choose this over the hk45 tactical and the awesome case :shock:
I love this gun !!!!!!!
This was from 10 yards, not bad for my first range trip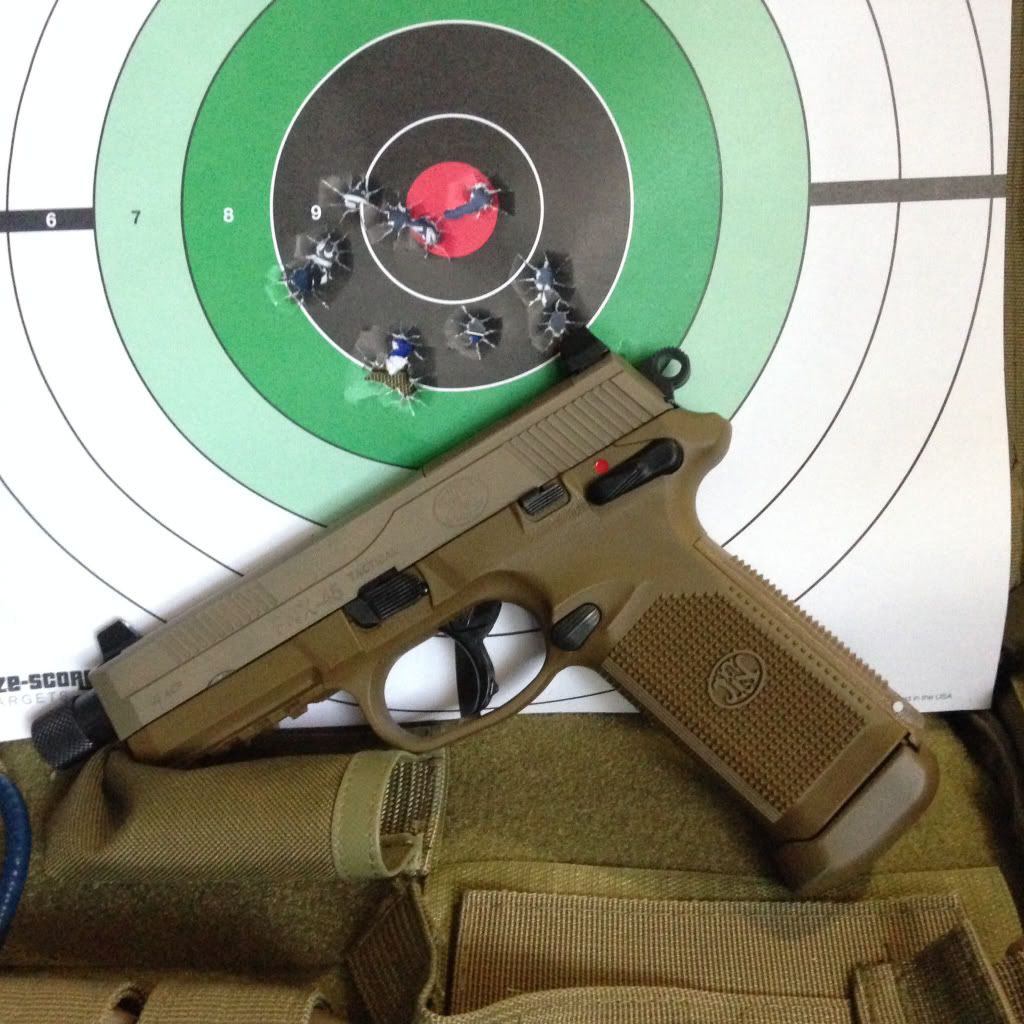 And just a few pics for the gun for fun