Hi everyone,
Well, I finally got tired of my multi-shaded FDE 16 and decided to paint after drooling over Kalmar's paint job for days. These are first pics posted of her as I felt she needed to be more "complete" before her debut. I got her used but in good condition as she is here minus the optics and then used her a bunch more in the last year or so. I still plan to add a few things to her, couldn't wait any longer for the facelift. I think the paint turned out ok but not exactly what i was hoping for. Give me you opinions please guys.
Oh and Kalmar, when you see this please tell me what colors you used on yours...I used Aervoe, but they didn't actually dry in the shades I expected...well here she is.
Pre paint job in multiple shades of tan.
And here in her freshly painted glory!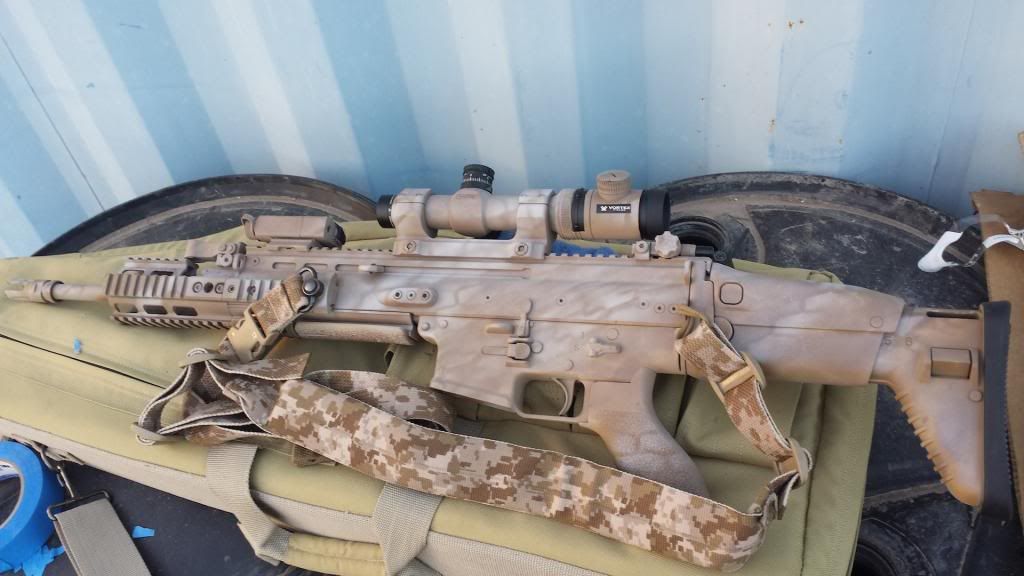 Scrounger out!