Discussion Starter
·
#1
·
Walther PPK/S .380acp Stainless, 7 round - $449!!!
James Bonds Classic PPK Walther in a 7-shot .380 Jewel.. Very classy!
Perfect Christmas Gift for Him or Her. Concealed carry, home defense...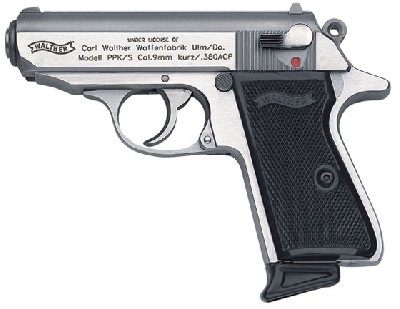 Developed in 1931, the Walther PPK continues to thrill the shooting public and the legend lives on. The PPK-S, with a longer frame for one additional cartridge, and the PPK are now both produced in the USA. Features of the PPK and PPK-S include a firing pin safety,
manual safety with decocking function, double action and single action trigger and extended beaver tail.New In Box.
SPECIFICATIONS
* Type: Pistol
* Action: Single / Double
* Caliber: 380 ACP
* Barrel Length: 3.35"
* Capacity: 7 + 1
* Safety: Thumb
* Grips: Black Plastic
* Sights: Fixed Red Dot, Dovetail Red Line
* Weight: 22.4 oz
* Finish: Stainless Steel
To order securely on-line now:
https://www.budsgunshop.com/catalog/lee_form.php
Questions please email me here:
[email protected]
Or call 859-509-4815 between 11 AM and 6 PM EST
*Price is discounted for cash, check or money order. Must add 3% for credit cards. Shipping is $25. Insurance is optional at 1%.