Discussion Starter
•
#1
•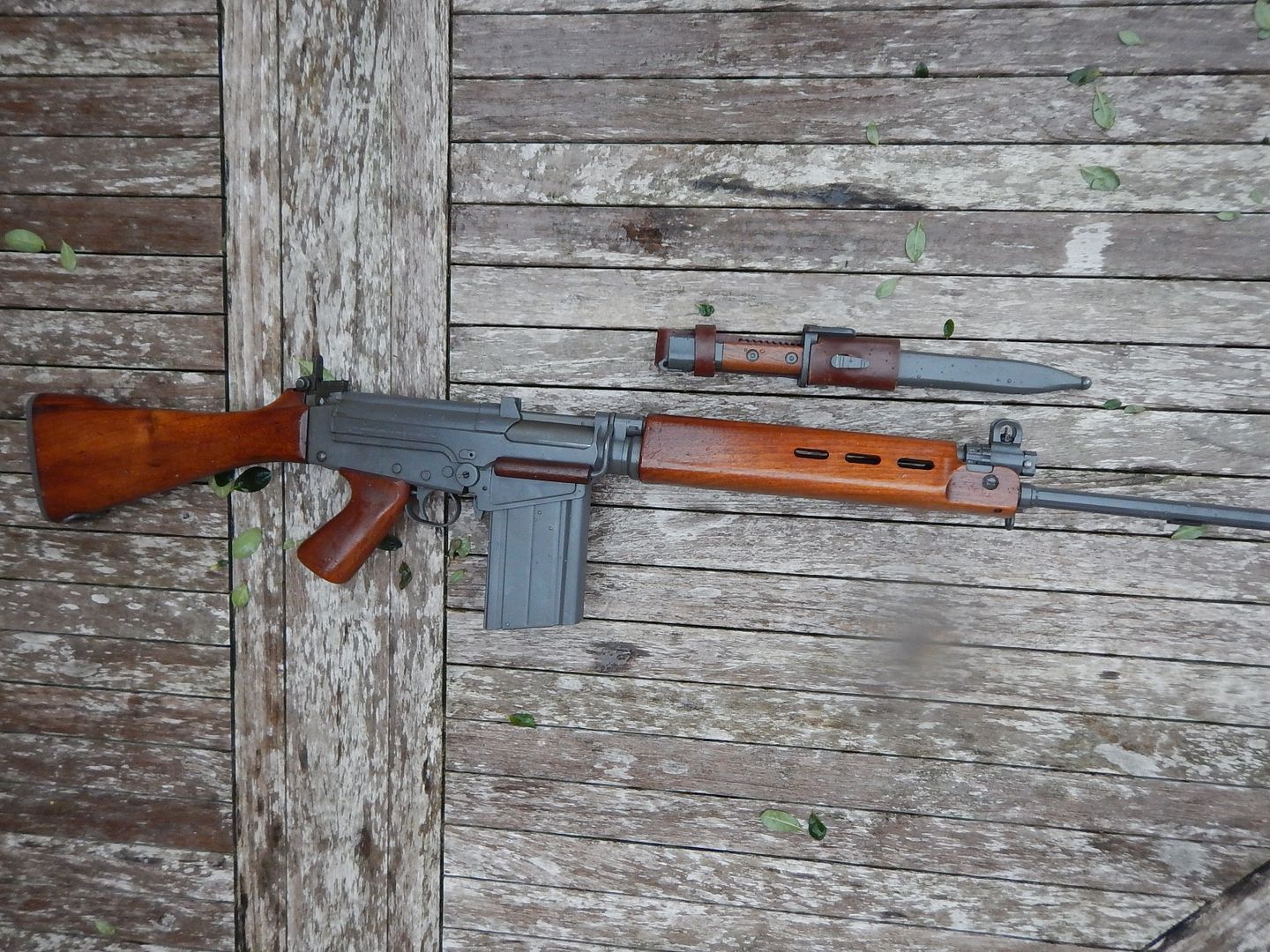 Anyway, much to tell about this ultra rare FAL. As you might know, Luxembourg as a country has the size of twice New York city. Some 500.000 people live there and they got a tiny symbolic army. Abrevation on weapons is "AL".
The Gendarmerie is some kind of statepolice based on a military system. In times of war, the Gendarmerie had to defend there district. For peacetime duties they cary normal police weapons. For "wartime" they got some heavy stuff. The same happened in Belgium. Our gendarmerie (rijkswacht in flemmish) had FAL, FALO, Bren, Blindecide RL83 mm rocketlaunchers... just in case they see Russian paratroopers landing behind the lines.
So, this fal is one of these +-200 gendarmerie FAL's (GL abrevation)
I asked around and this is some info i received. The serials started with GL101. I never saw one higher as GL3xx
Some GL FAL's were delivered with a matching serialised bayonet in a matching leather frog.
The GL FAL is not the same as the AL FAL! (other budget).
I heard that 203 GL FAL's are stored in the policemuseum and one got away
I got a call from a Belgian collector that he spotted this one. For juristical reasons, this particular FAL could not be sold to Luxemburgian collectors. So, like in a one second thinking i made the call, payed topdollar (€
) and started the paperwork to get it to Belgium. I took very long this time so i slowely started to panic that this one would get away. By the time i got the call i didn't see the rifle nor had seen any pictures... Just had some faith in karma...
When i got it, i was stunned by its condition. There aren't many 1956 FAL's in original condition in that great shape.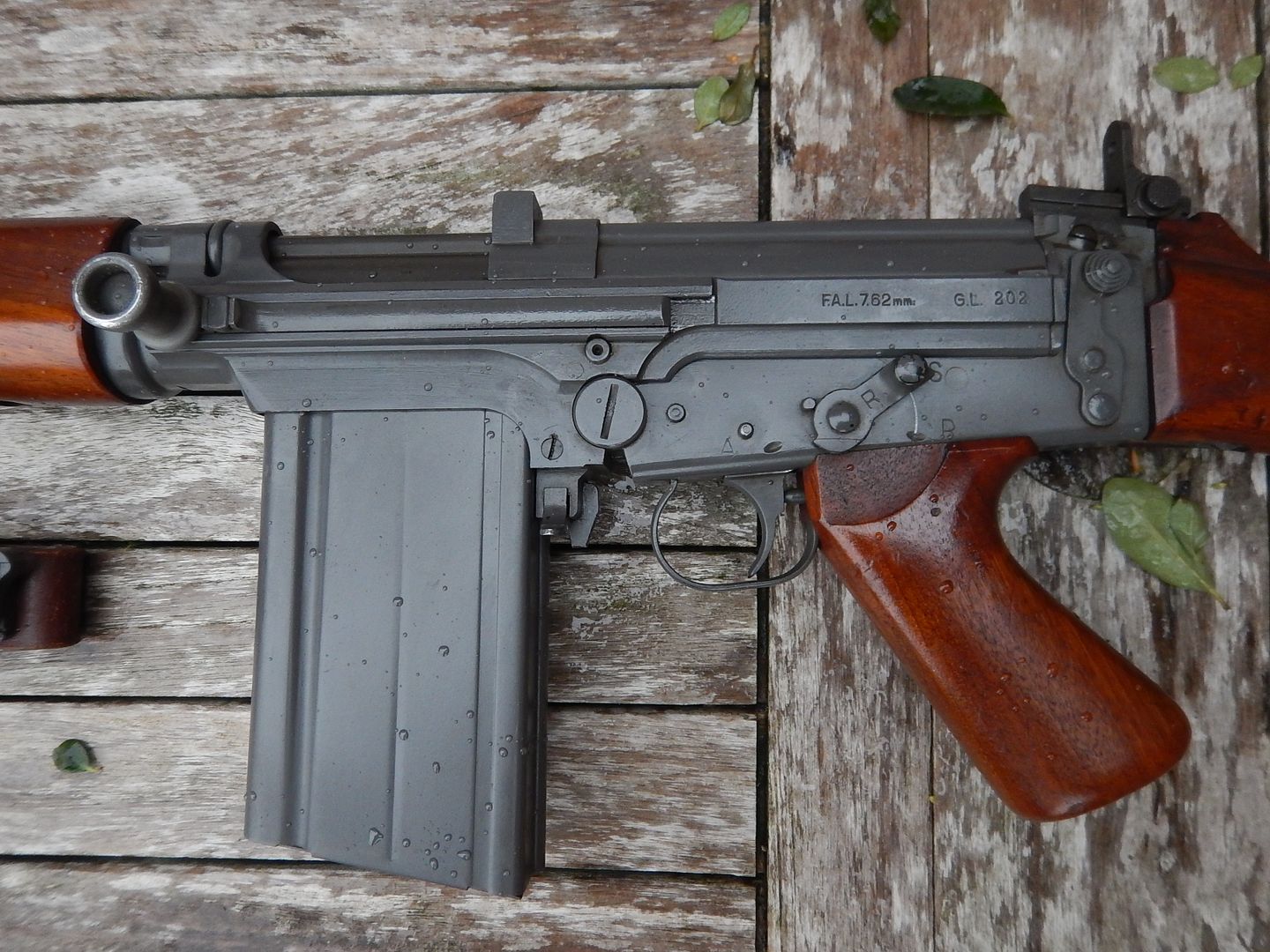 My ABL cutaway on top. Many little differences between the Belgian Army M1 and the GL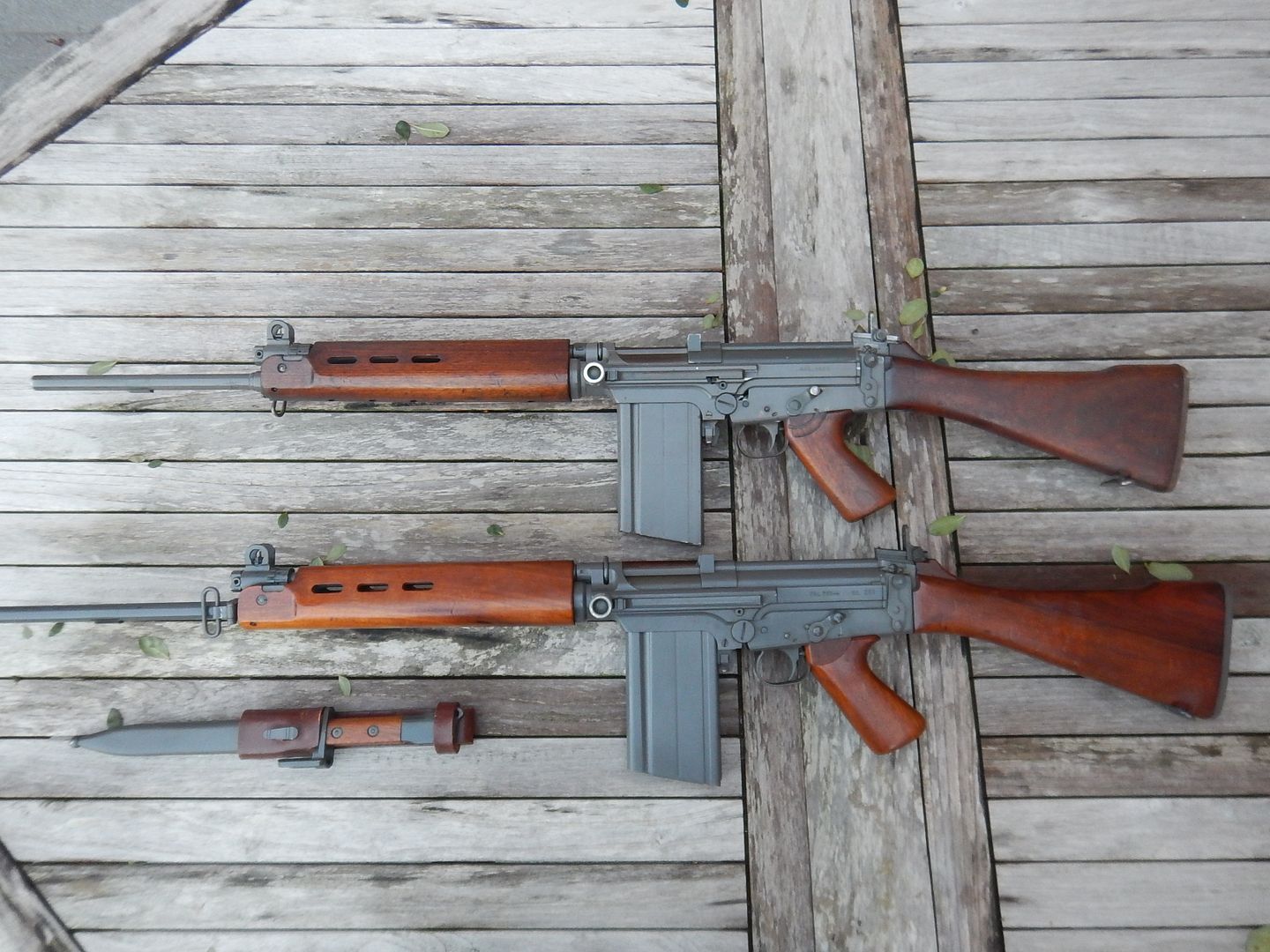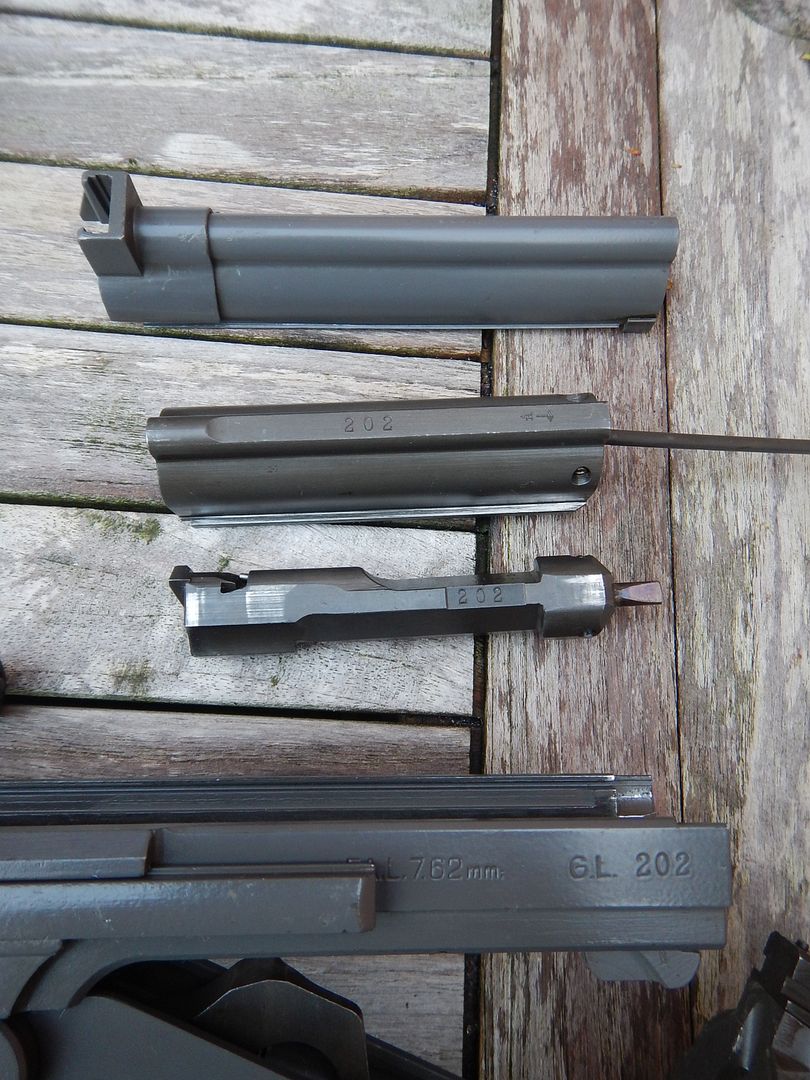 Many 1955 and 1956 stamped parts.
Searcutted.
Like the Belgian gendarmerie, the semi selector could be swapped just in case...
Note that the ejectorblock seems to have only 1 lockingpin.
The handguards are serialised but differs the ABL HG's. There are no yearstamps on the front nose.
I also see for the first time that handguards are cut from the some woodblock. You can see the lines of the pair flowing correctly. :bow:
Note the yearstamp on the ABL cutaway. Check out the fat sights on the GL and the match sights on the ABL cutaway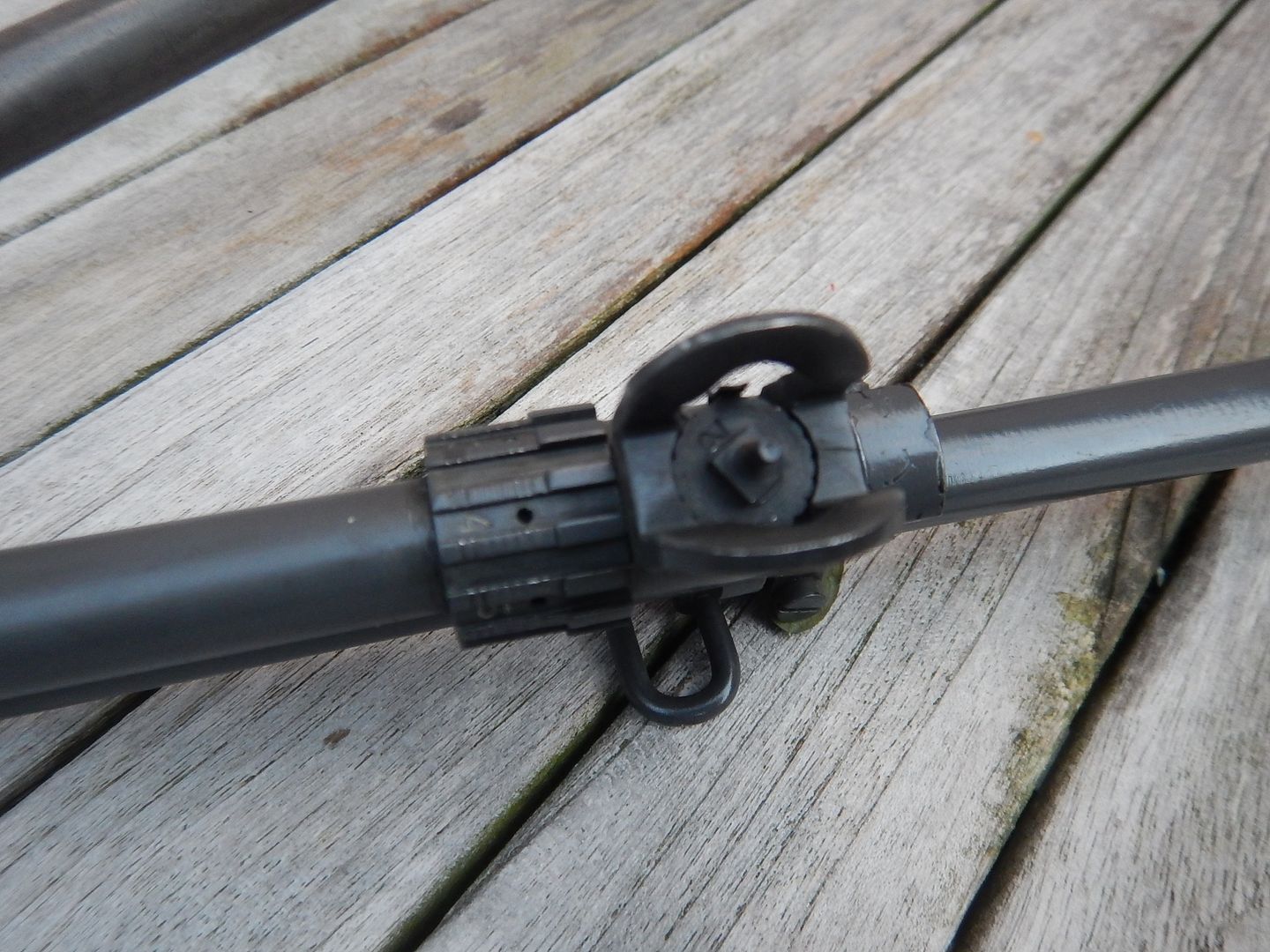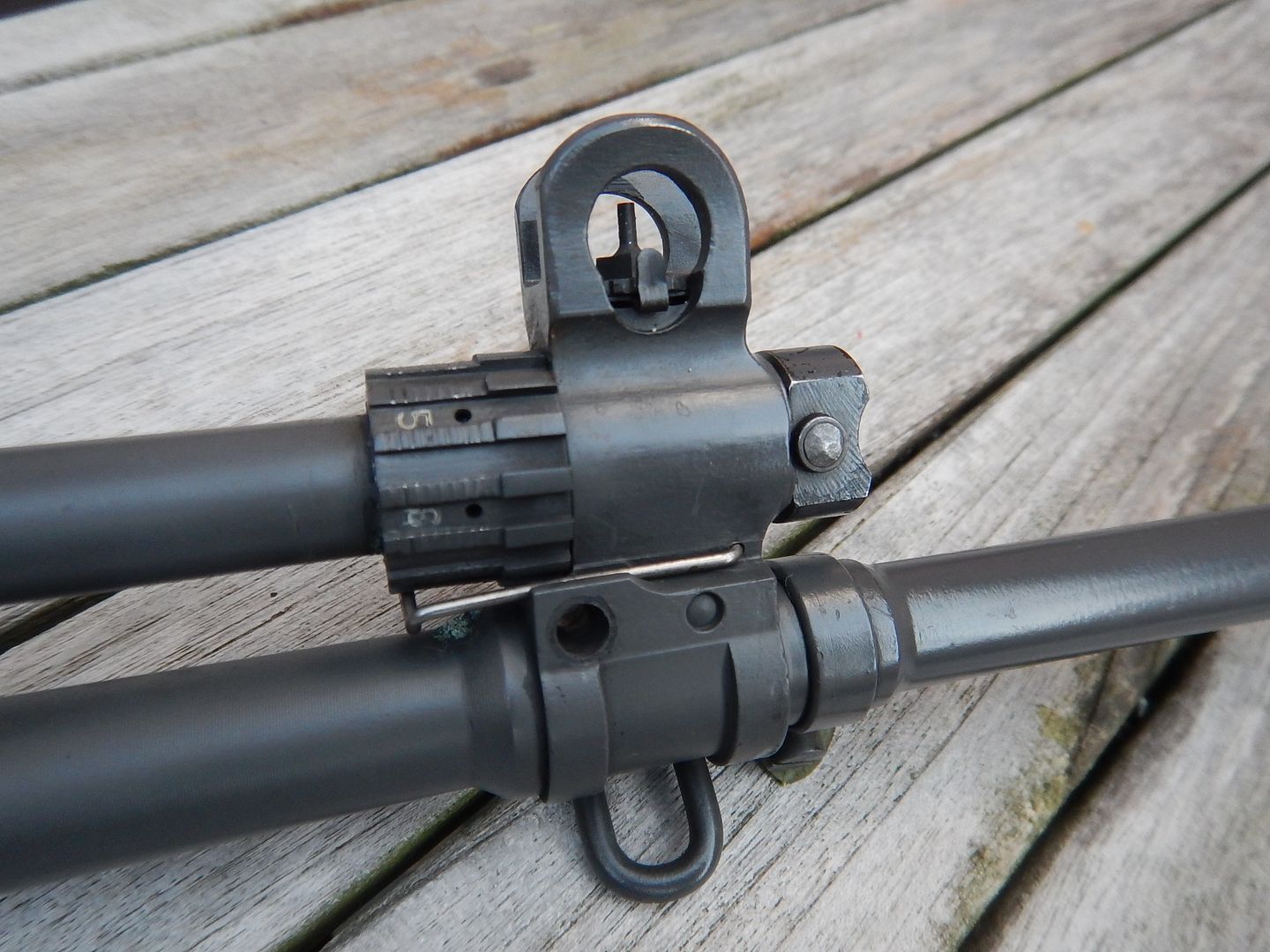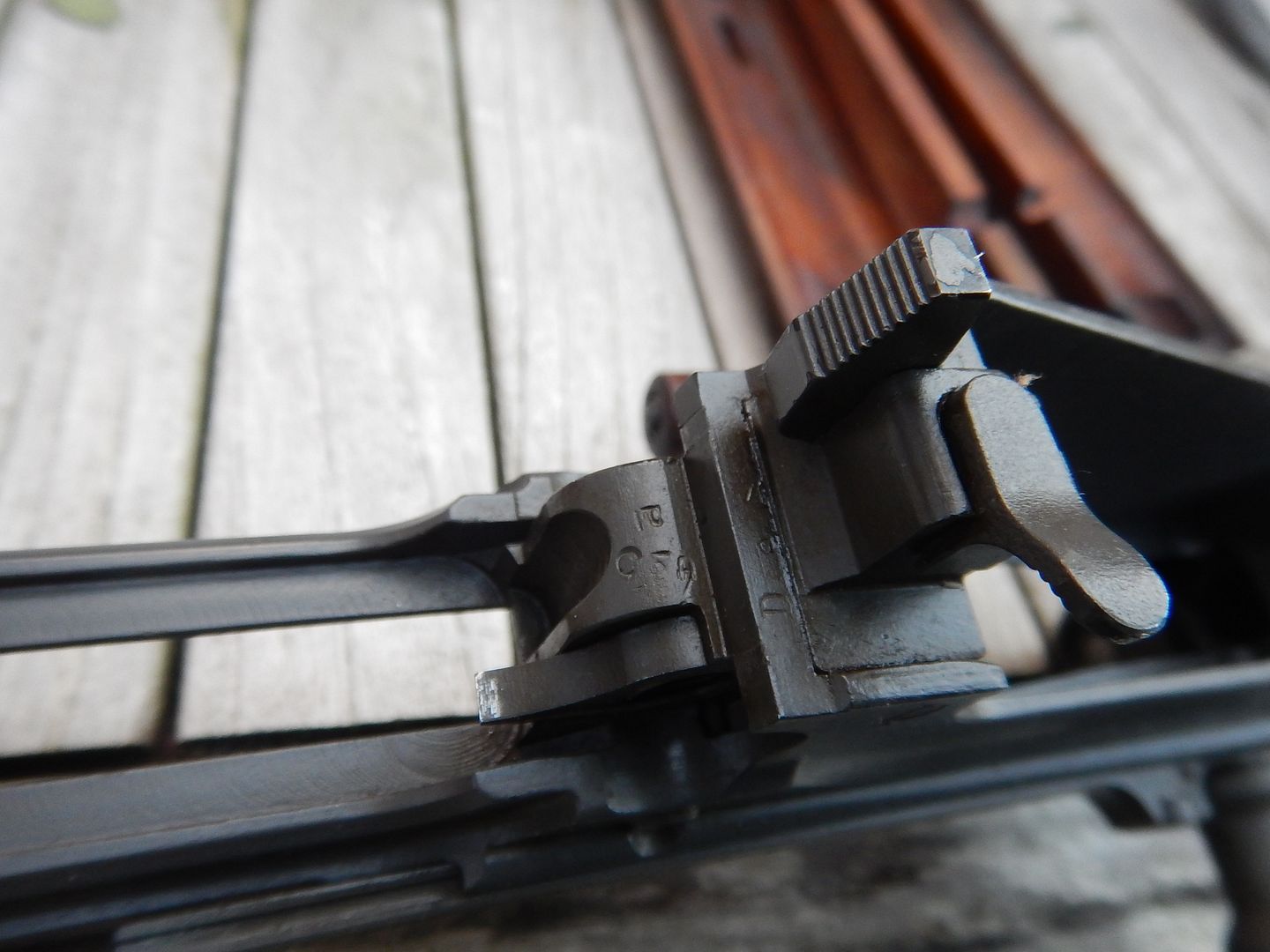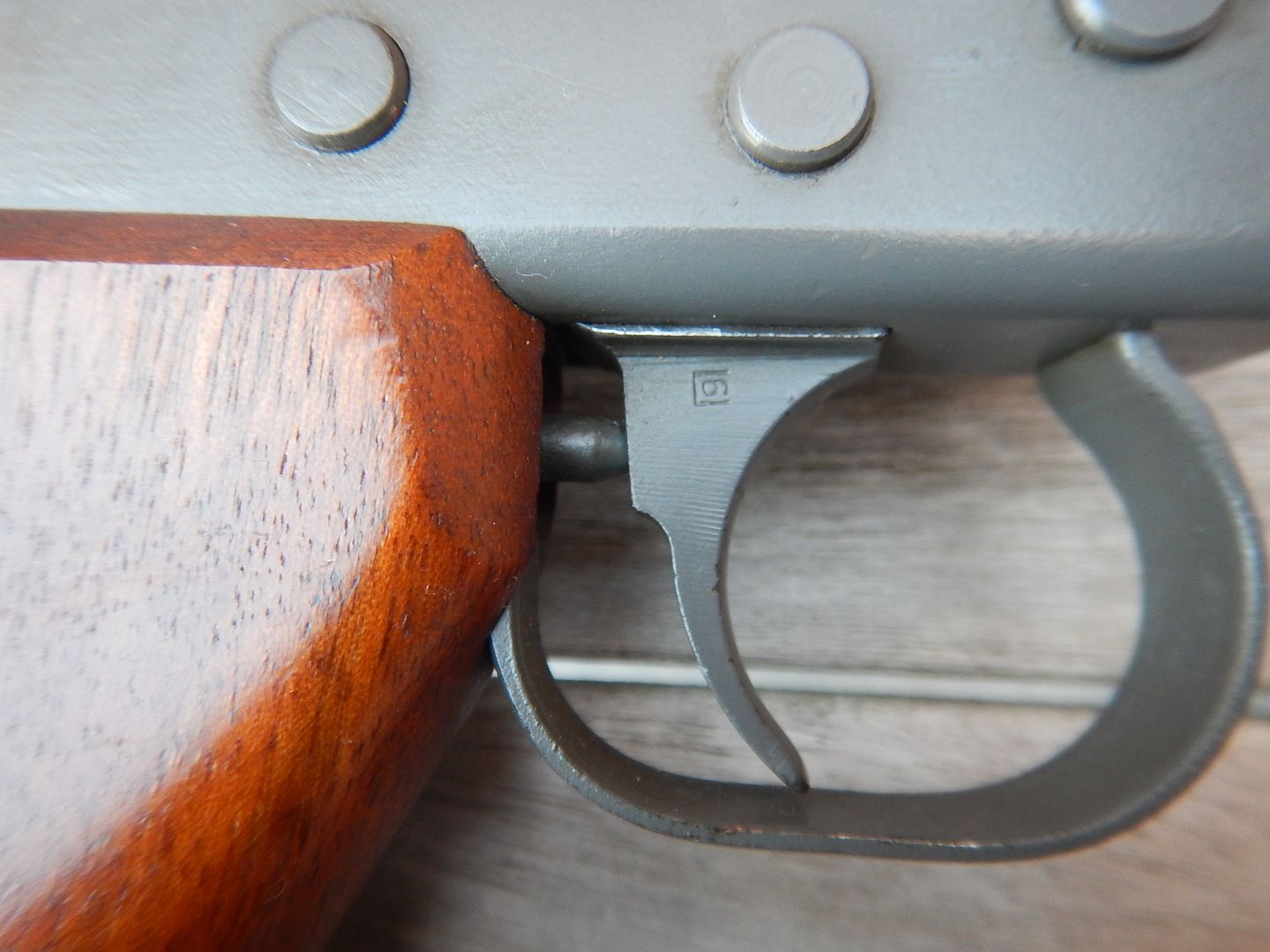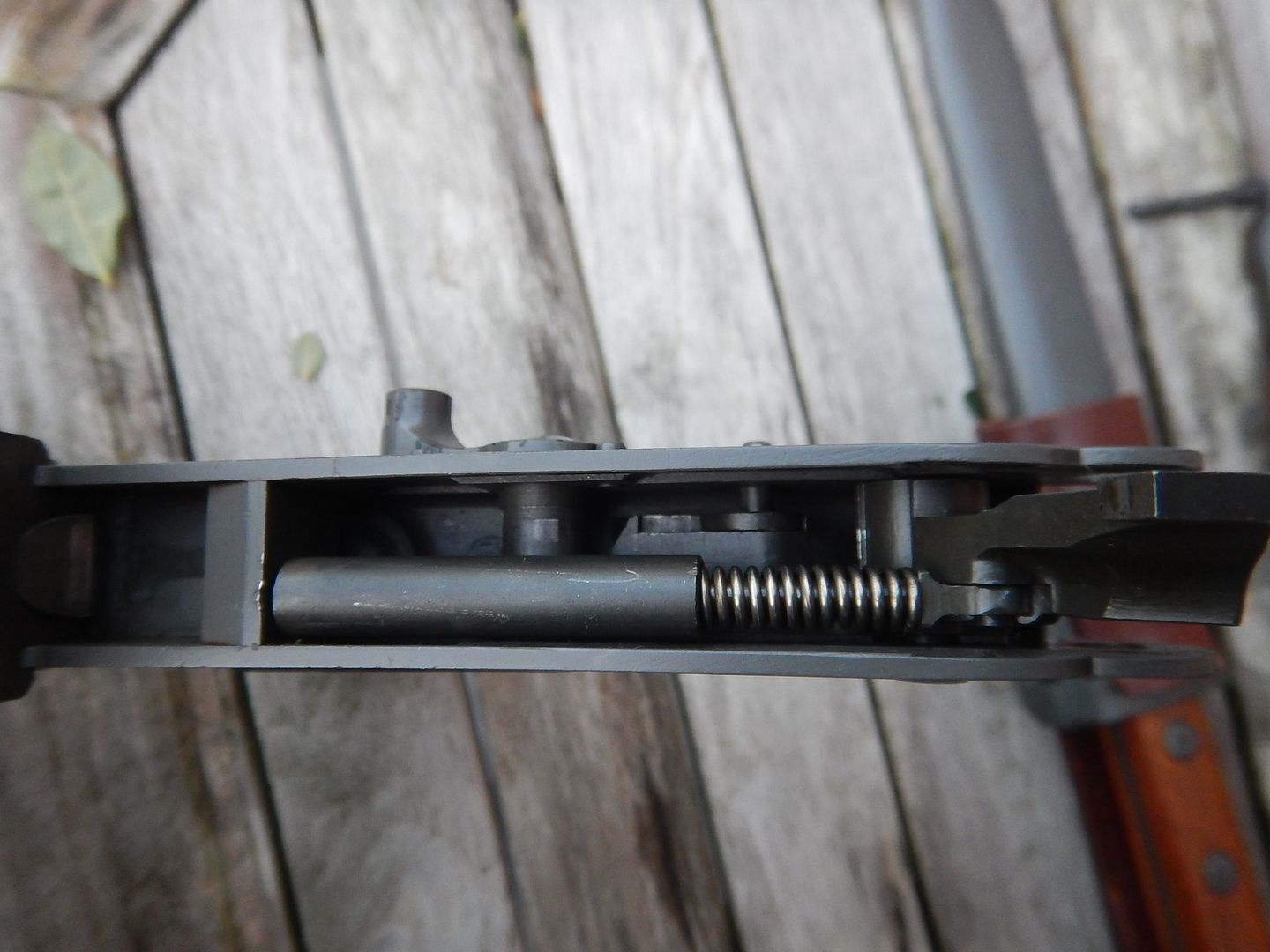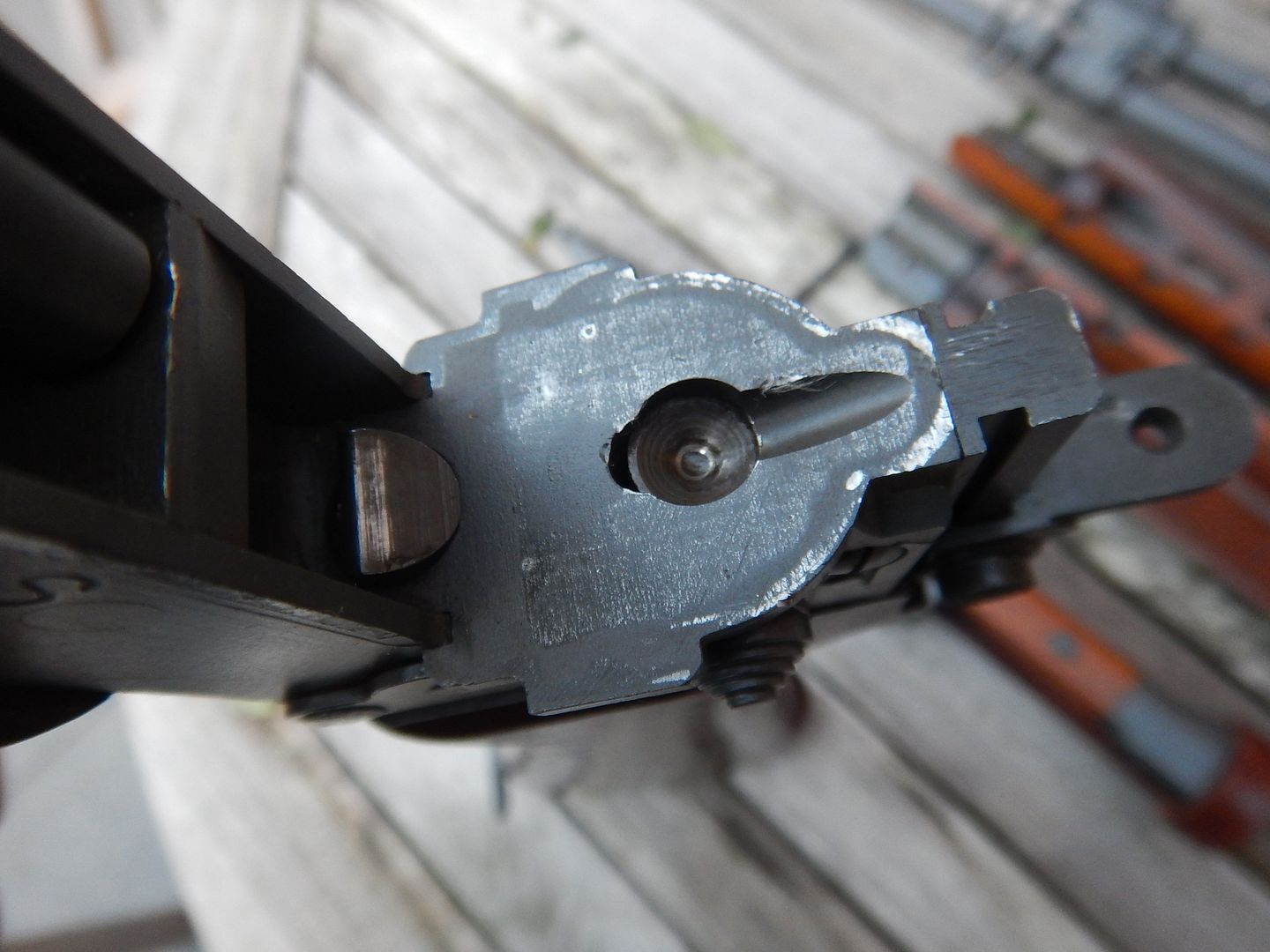 Note that the pistolgrip has no signs of having a full auto selector installed ever. On the Belgian Army FAL's you see clearly the swinglines of the funswitch.