As soon as I saw this thing I was pumped...kind of. I had been into my dealer several times asking for this so as soon as he got the chance, he ordered it just for me.
At first glimpse, FN quality was imminent and the ergos looked great. I picked it up and it was light and definitely compact. I was hooked and purchased it without a second thought. I took it home and compared it to my FNS 40 and my regular FNS 9 and that's where the excitement seems to go away. It really isn't any smaller than my full size FNS 9 or 40 and it actually fits right inside of the holsters that I use for those two guns. Maybe the pics will help.
I have yet to shoot it so the range report is going to be delayed but based off of the comparison......how much different could it really shoot? The trigger does seem to better than my full size FNS's.
Slide to slide of the FNS 40 and the FNS 9C
FNS 9C on top of the FNS 40 with no mags.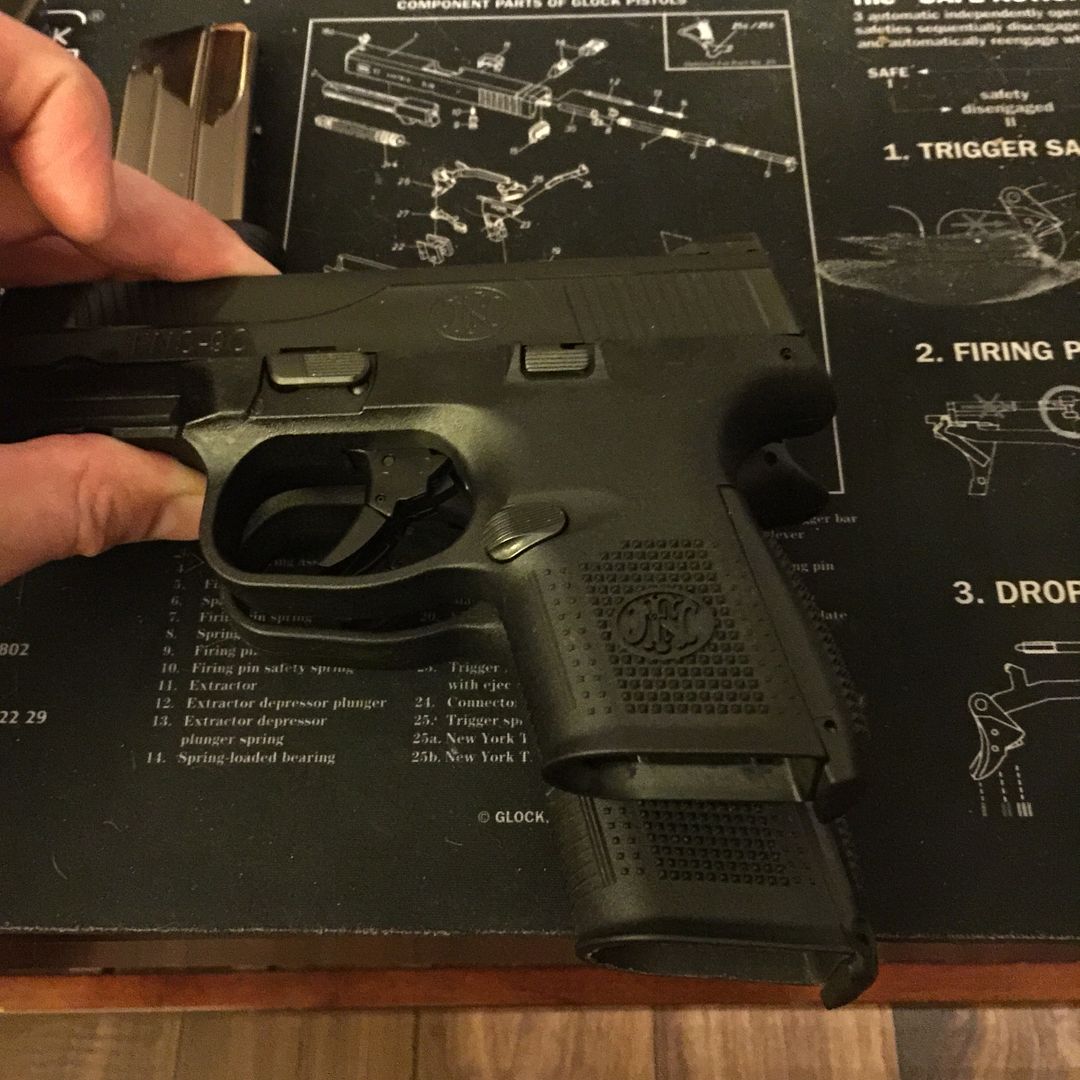 FNS 40 inside my worn out Galco that just happens to be one of my favorite holsters.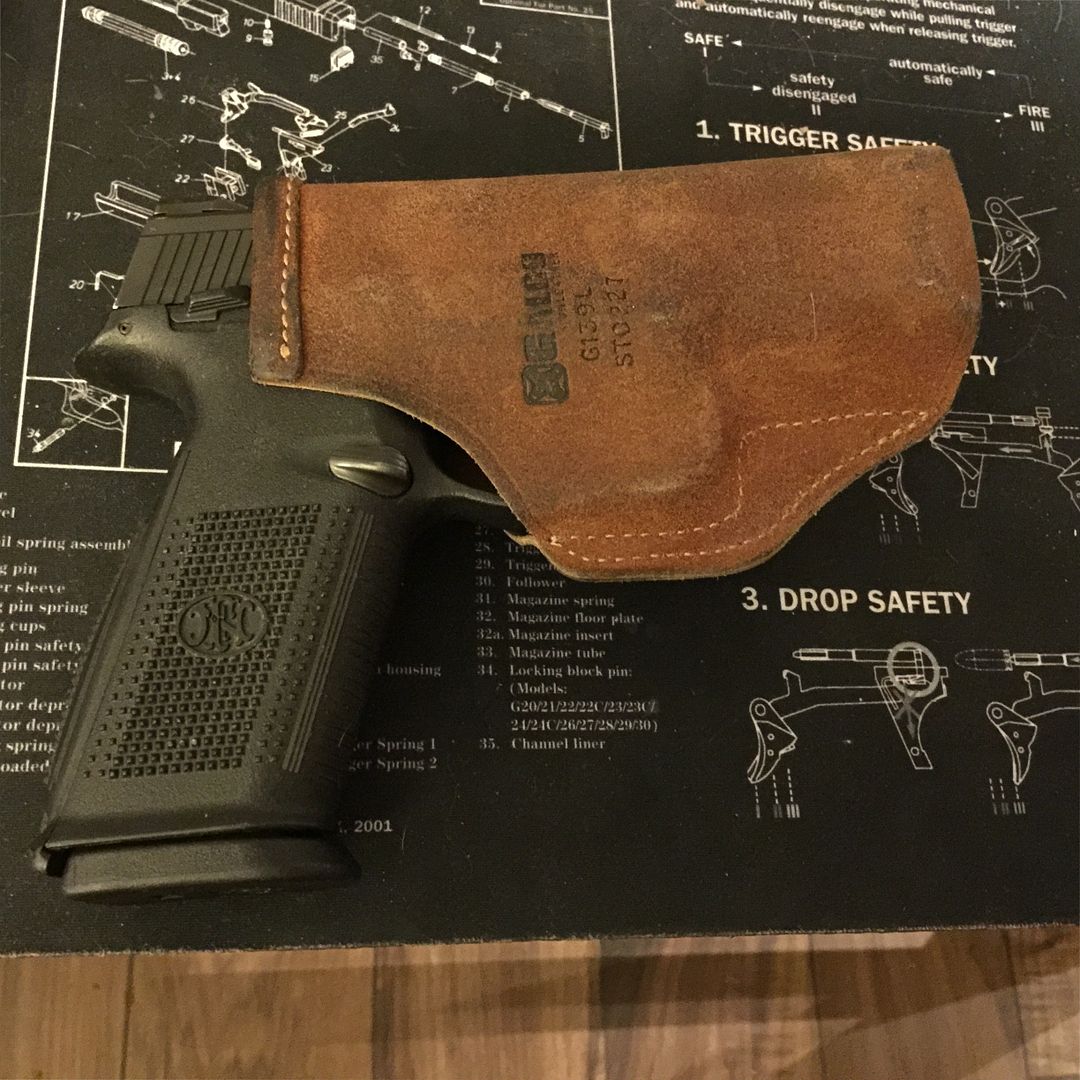 Muzzle of the FNS 40 in the same Galco holster.
FNS 9C in the same holster. It fits great and looks great but is it really that much smaller?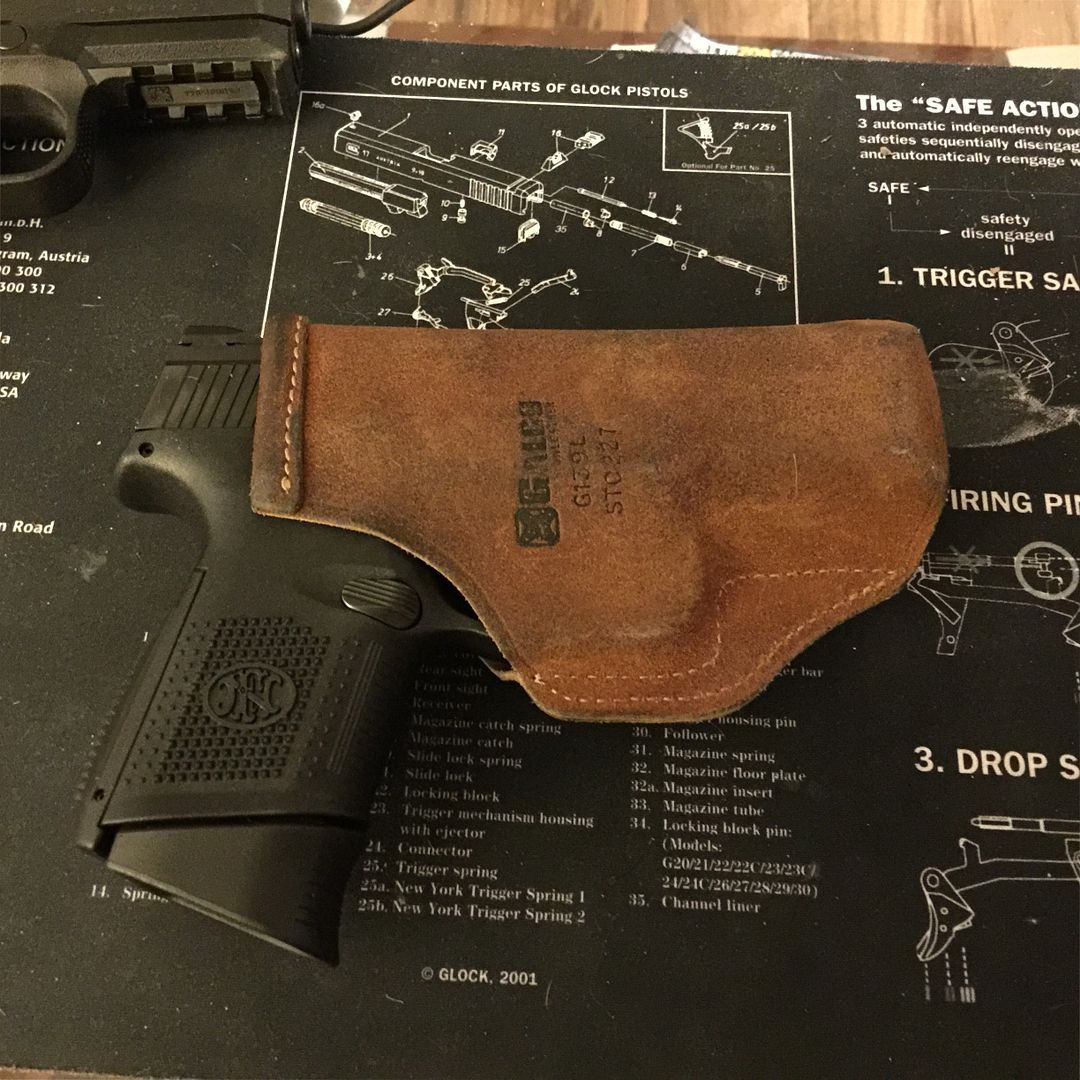 Muzzle of the FNS 9C in the same holster.