Ashman said:

Well, it just became legal for civilians to own silencers in Missouri once the proper fees and papers are in order. :shock:

So, who here has experience with such things and can let me in on what I should be looking for?
First off.....do you have a short barrel on the weapon? First thing I did was file for a Form 1. That was pretty fundamental for me. I just couln't get used to that long barrel on the PS90.
Knowing that I was going to eventually get a suppressor I purchased the Gemtech Bi-lock flash hider. I knew that this would allow me to attach my Gemtech G5 to the weapon with a push and quarter turn. Pretty sweeeeeet I must say.
I am really happy with the G5 and Bi-lock. The short barrel was a must-do for me personally. Why not go first class if you are going to own an exotic weapon?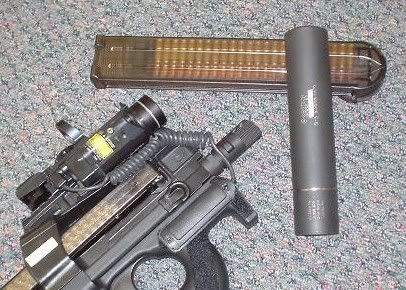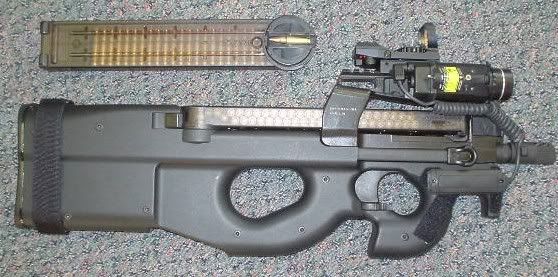 How it attaches: