Discussion Starter
•
#1
•
This is by far my favorite .22 pistol and is my go-to for training new shooters. With the Volquartsen sear and trigger (around 2 pounds), Clark bushing, Hi-Viz sights, and Kingshouse (see rimfirecentral forums) grip mod and large mag release, shooting it is an absolute joy. Grips are ivory micarta by JP. Here's an old pic. I removed the bolt charging handle as it kept walking and also my kids' hands got strong enough to not need it.
I took my 15-year-old son to his first handgun match yesterday and it rained ALL DAY and got windy/cold and seriously uncomfortable the last half hour or so, so I figured it was time to detail strip the Ruger again for the first time since I installed the VQ guts when basically new, and dry it out/clean/re-lube it. Since the VQ mods (at which time I also removed the lever from the LCI and the bolt stop spring and plunger) we've put at least 10,000 rounds through it without detail stripping it. I would CLP/wipe the chamber area and re-lube the bolt occasionally, but figured it didn't really need to be sparkly clean as long as it kept running reliably, which it always did. I think I had the upper off and the bolt out for a wipe once , but the lower has not been cleaned.
So those of a sensitive nature may want to avert their eyes. :?::spank:
95% of the rounds fired have been Federal Champion bulk, plated. Actually not much crud considering the number of rounds IMO. Pistol still running flawlessly BTW. The bore looks pristine. I swiped it once with bore shine and took a look and it appears to be perfect.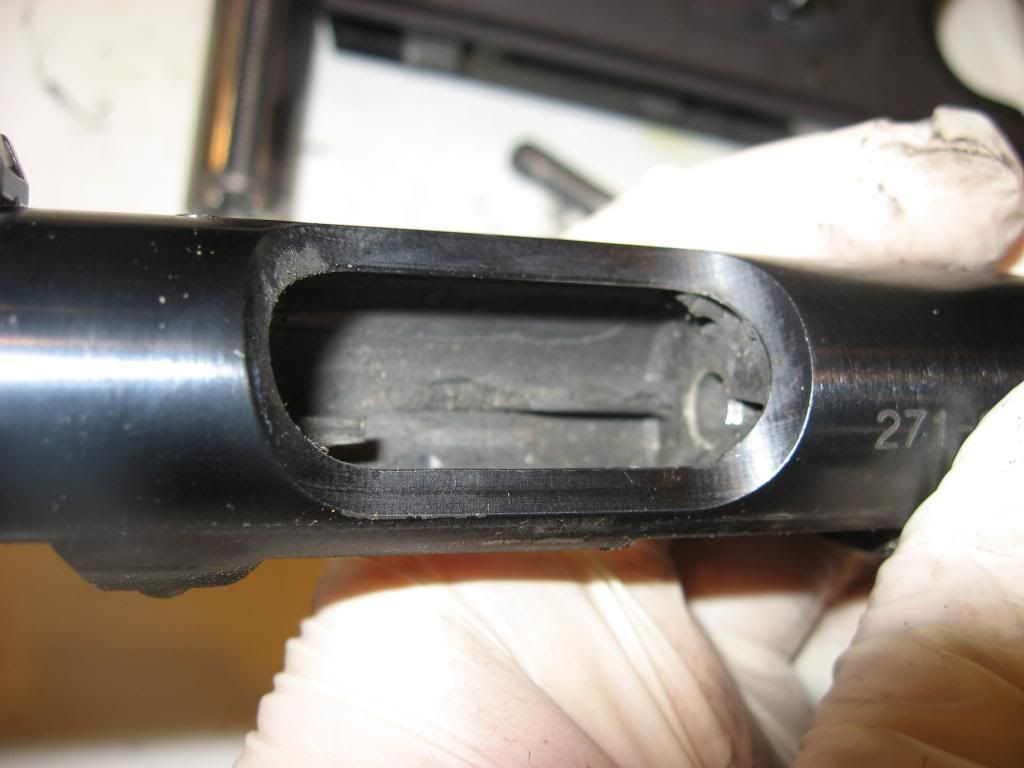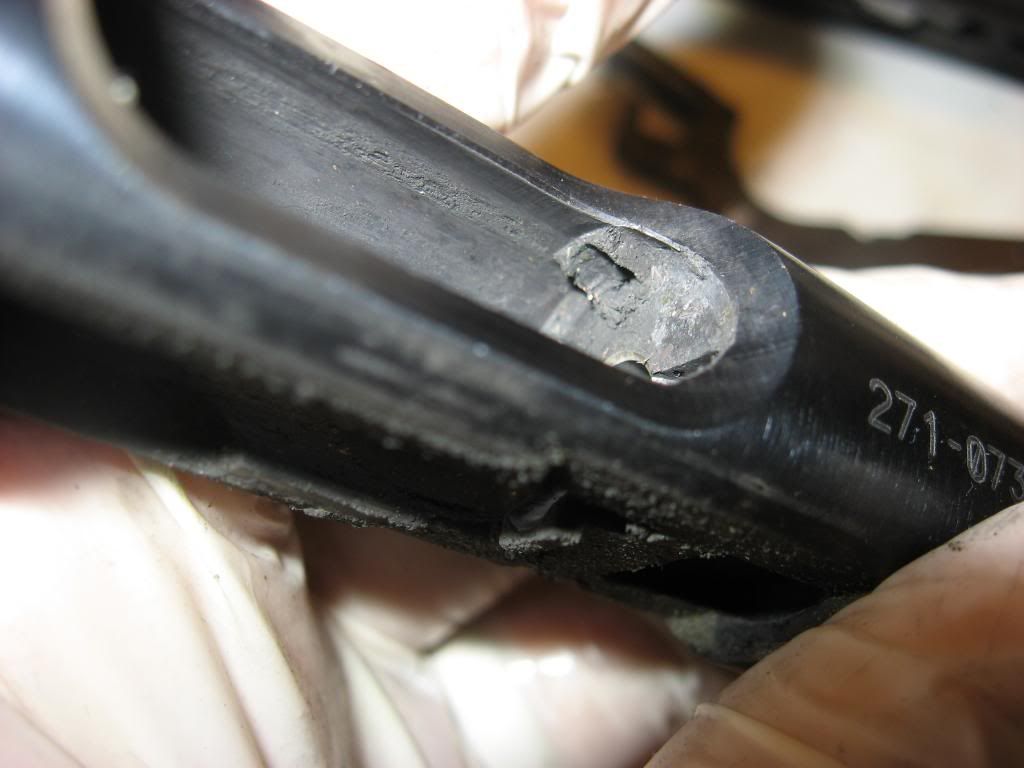 While detailing the bolt I found a set of parts I didn't know existed, and which I'm not sure I should have removed... it appears to be a flat spring with a post formed in the rearward end, onto which a very small coil spring slips. This appears to be the firing pin return spring (and possibly something else that I can't figure out). In any case, I planned to brush it clean in place but the coil spring came off and I noted the front coil or two had broken at some point.
A replacement from Ruger looks to be about 2 bucks.