Discussion Starter
•
#1
•
You are looking at a BNIB Black SCAR 16S and BNIB Black SCAR 17S. These guns are brand new and have never been fired (obviously) or fussed with in any way. They will ship in their original factory boxes and inside their original outer shell shipping boxes.
I also have 4 black BNIB FN Factory SCAR 16S 30 Round Mags, 3 black BNIB Magpul PMAG Gen M3 30 Round Mags, and 1,000 rounds of PRVI Partizan M193 5.56 ammo.
I unexpectedly need to buy a new car, so I am having to sell my new toys before they ever leave their boxes. I payed "hysteria" prices for these and I'm just trying to recoup my cost, so please no low-ball offers. These will go on gunbroker if not sold here first.
I would prefer to sell these all together but will split them up if necessary.
Asking price:
SCAR 16S - $3,800
SCAR 17S - $4,200
4 x SCAR 16S Mags - $260
3 x PMAG M3 Mags - $90
1,000 Round PRVI M193 5.56 - $720
Everything is located in Dallas, Texas. I will ship to your FFL or meet face to face with anyone local. You pay actual shipping cost. I will accept money orders or certified funds for the guns. Face to face transactions cash only please. If the mags or ammo sell separately, I will accept discreet Paypal.
PM me if interested. Thanks for looking!
SCAR 16S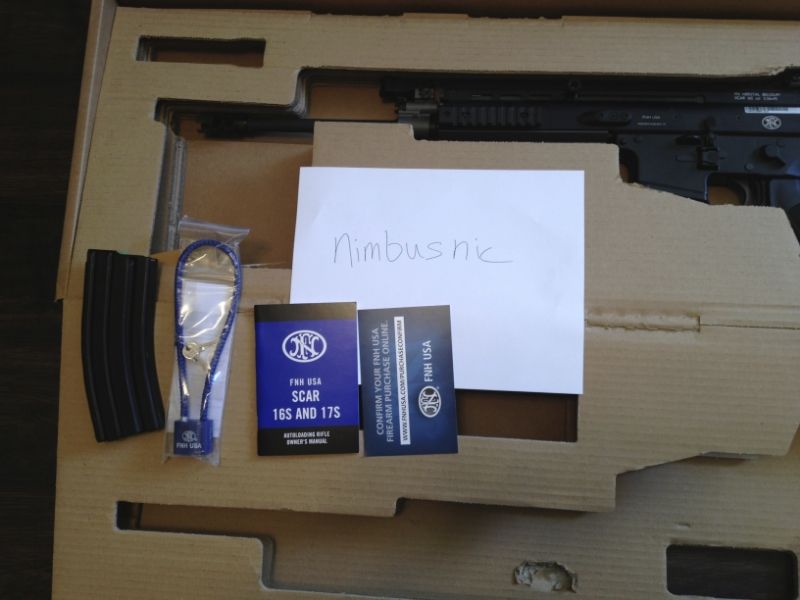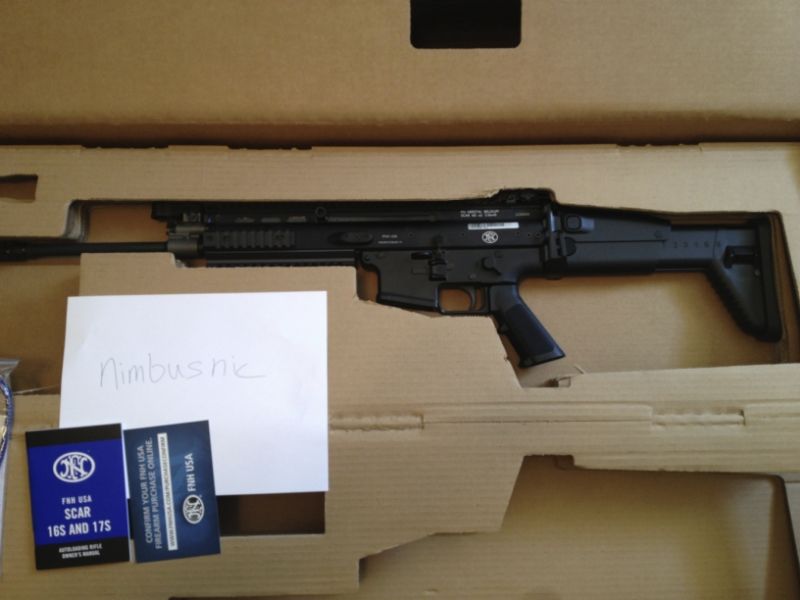 SCAR 17S
MAGS