Discussion Starter
·
#1
·
Went out to sight in some of my buddy Panzerschreck's toys for an upcomming class, thought I'd post some HK Porn......
I mounted my Aimpoint T-1 on his G36C. I like it, but the front sight kind of obscures the lower 1/2 of a silhouette target if you aren't looking right through the irons and using the red dot.
Still a slick set up and the little T-1 adds almost nothing in weight.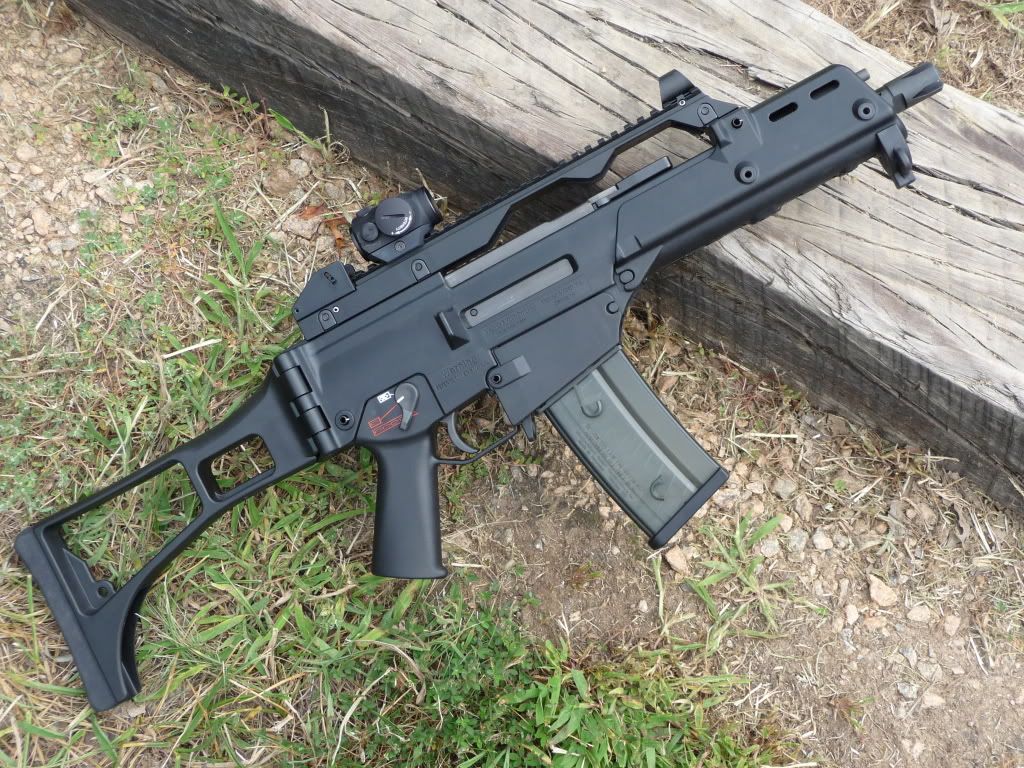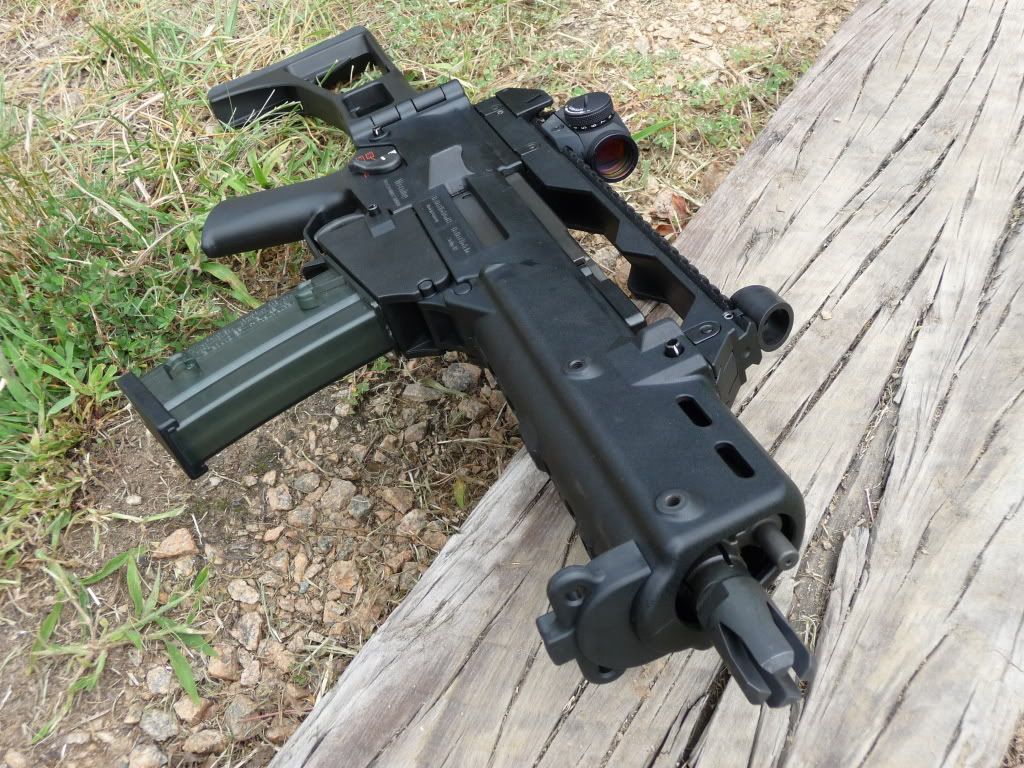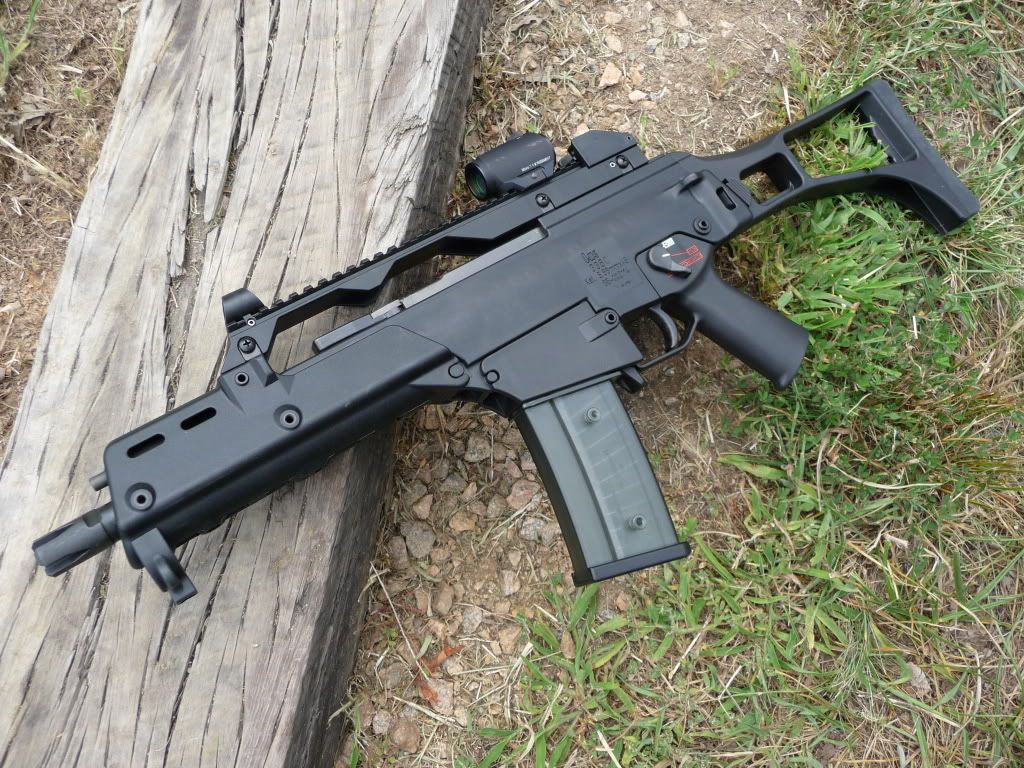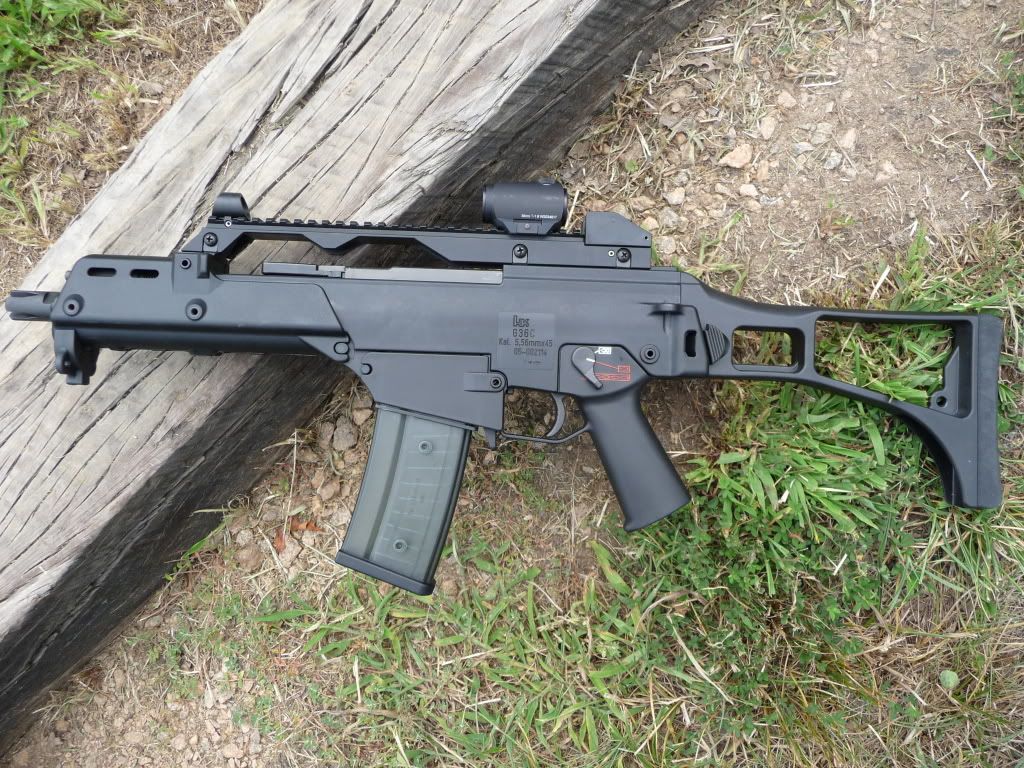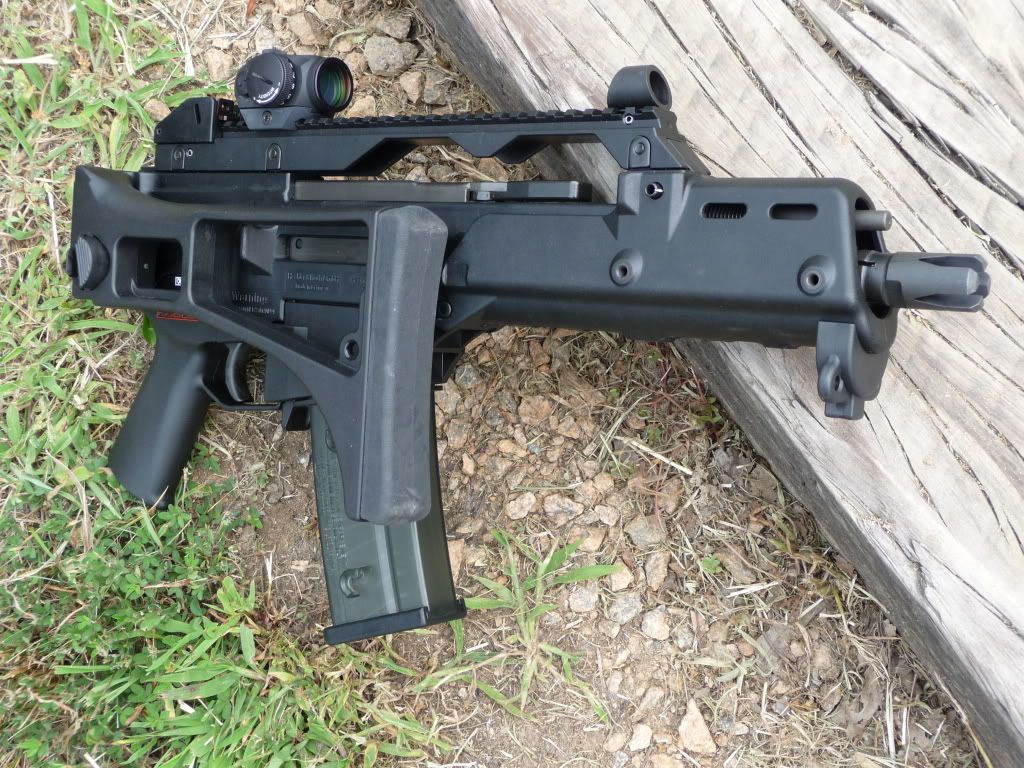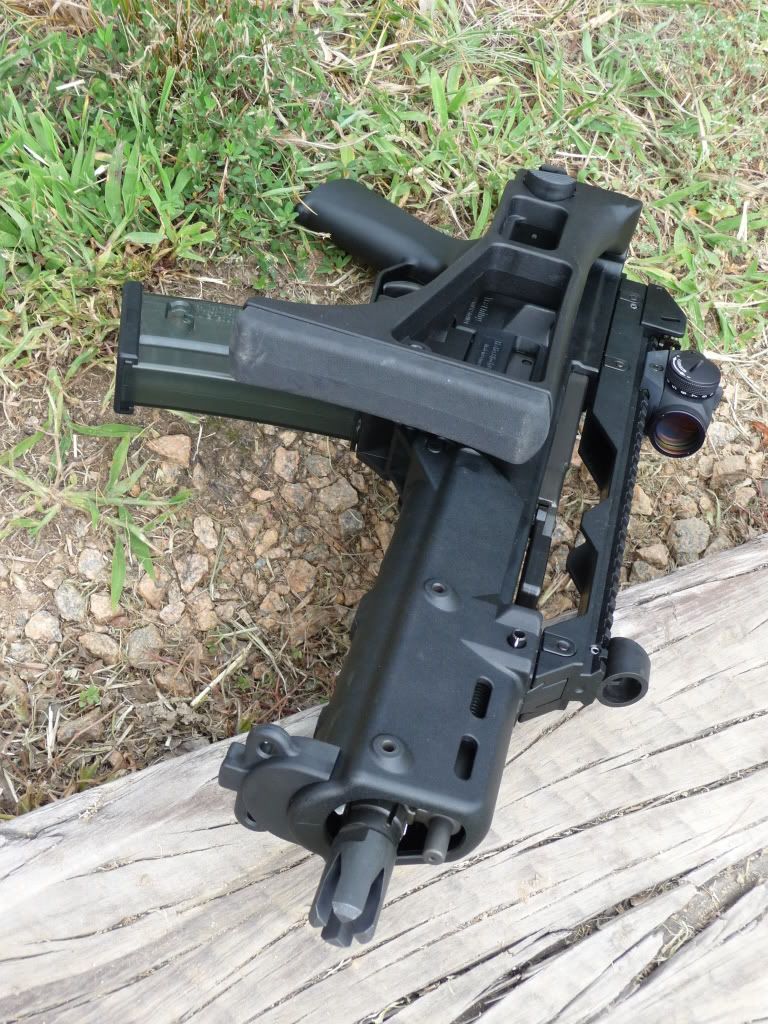 And now for the classic Machinenpistole 5, the Porsche of subguns....