Two interesting designs. I took some time to make a few pics to compare them.
I'm so amased on that FG42 how small it is to fire a full power 8mm mauser. Dang, clever system. In semi the bolt stay closed. In full, it works with open bolt to give extra cooling.
The scope (original L stamped luftwaffe) is rather clumpsy. The sight picture just sucks with a big fat needle 4xmagnification.
The handlings are easy. A FAL is much more easy to maintain (in the field). There are a lot of little things that might get lost on the FG42. It's stamped bipod is to light to serve. And the bayonet, well, it's there...
Might serve you one day as an extra tent pole or toothpick.
The FAL M1 you see is a Luxembourg gendarmerie FAL. A few hunderd were made, a few found a way outside the gendarmerie ; ). The FG42 is unfired and selective.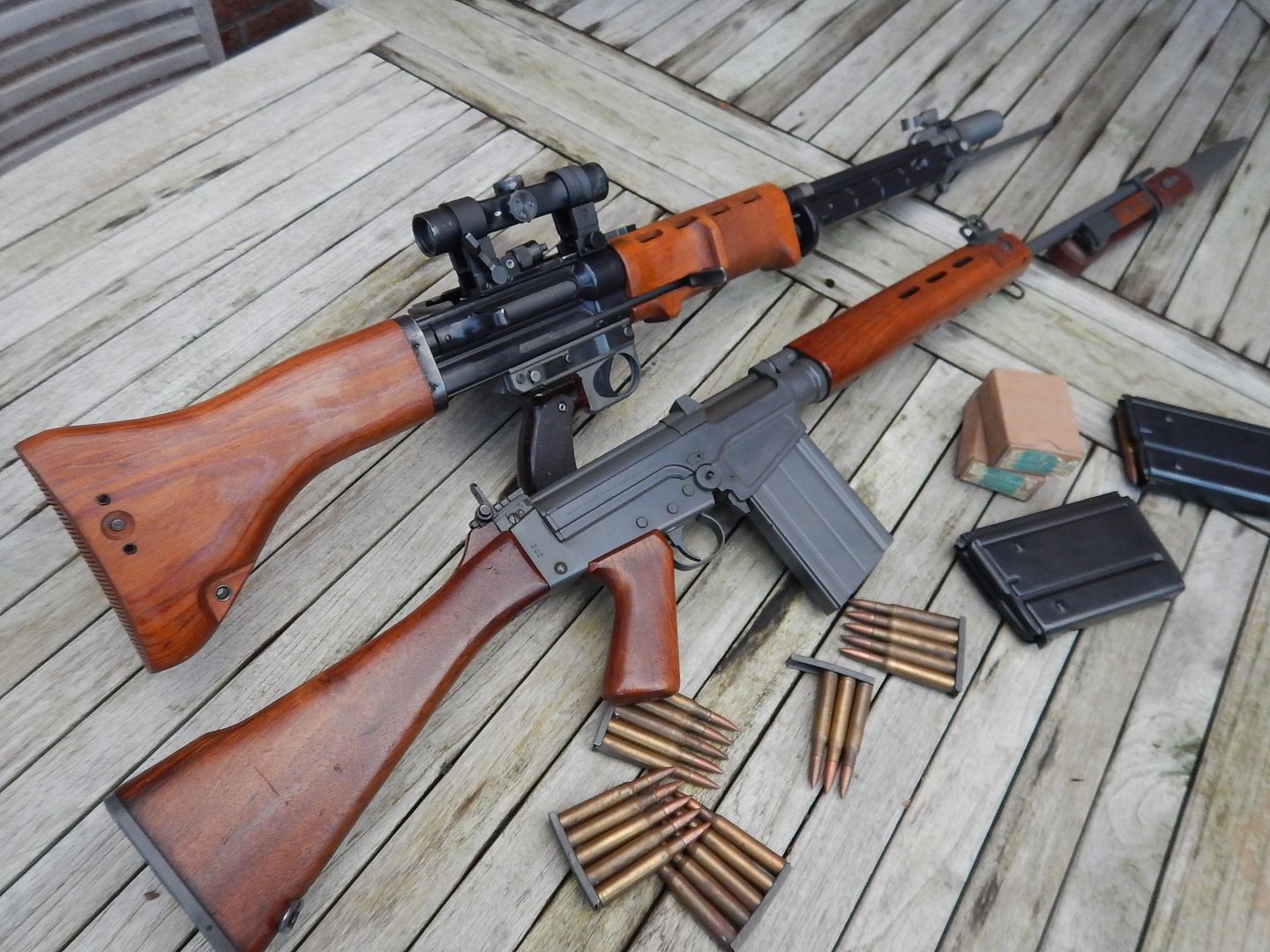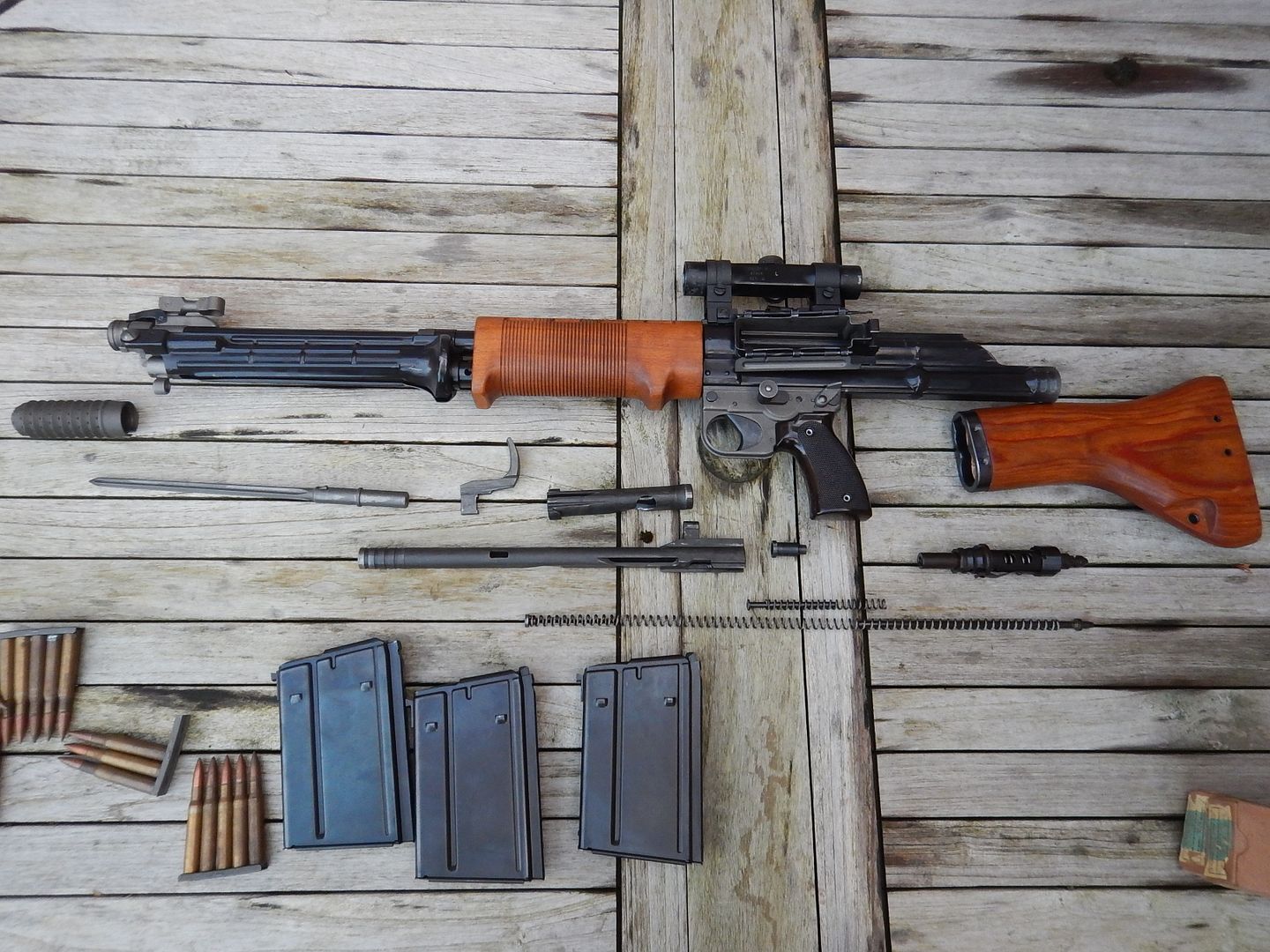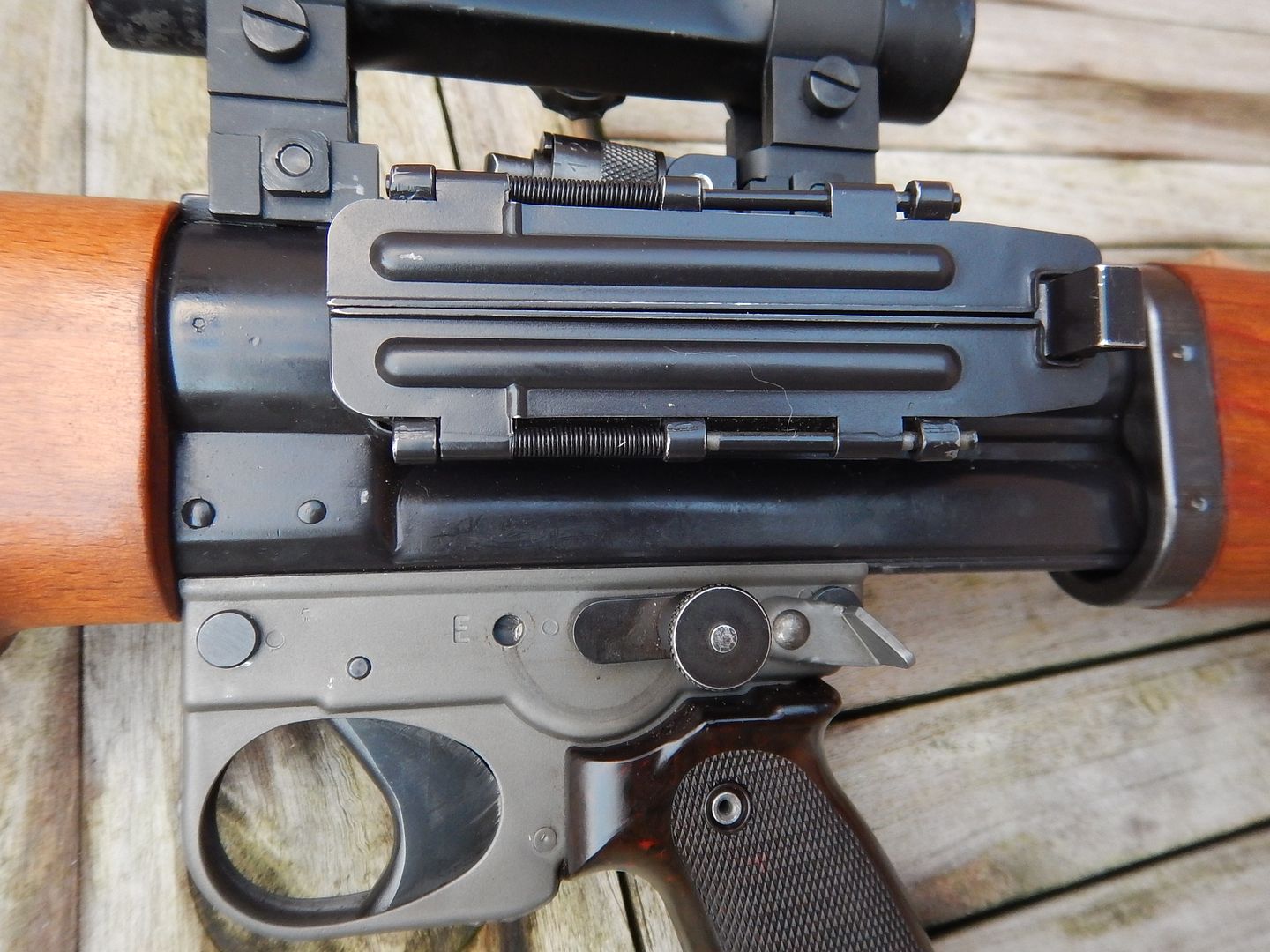 I'm impressed by the technical engineering in this FG42. :bow:
This is some piece of German way of thinking...
Paco