Discussion Starter
·
#1
·
Brett from FNH came down to the last Vickers Advanced Carbine and Pistol Class in South Hill, VA and brought along some pretty trick toys.
I was really impressed with the new FNP-45 Military. It has a threaded barrel, adjustable backstrap, and is designed to accomodate a Trijicon Docter Optic red dot sight on the slide. The tritium sights are set high so that you may use them with a suppressor, and they will co-witness with the Docter Optic.
Brett from FNH: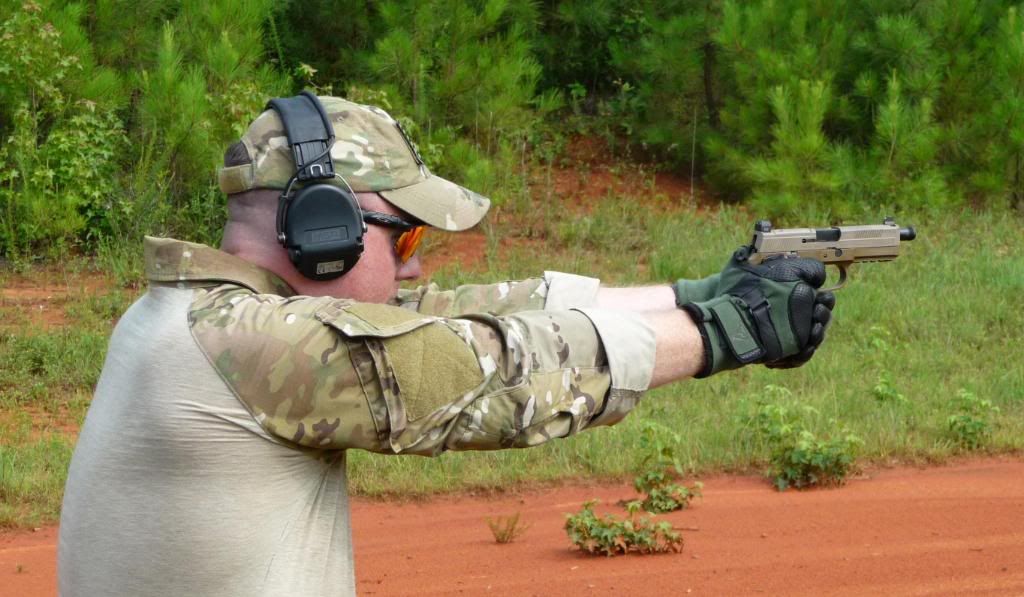 Larry Vickers: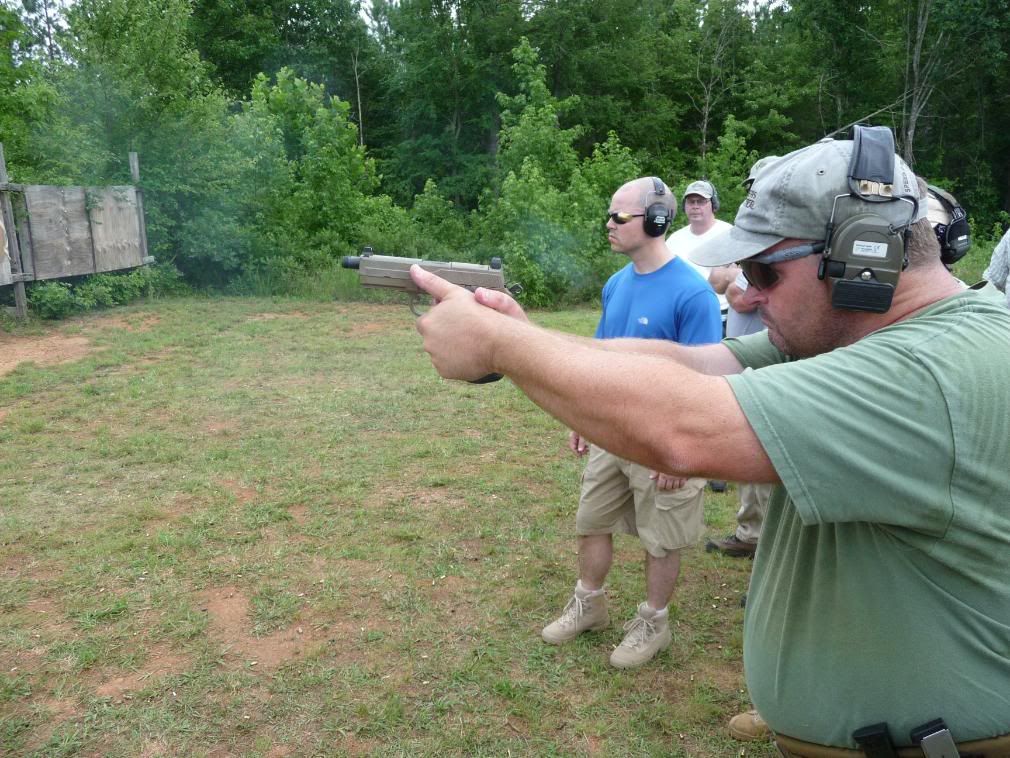 The Wookie (me):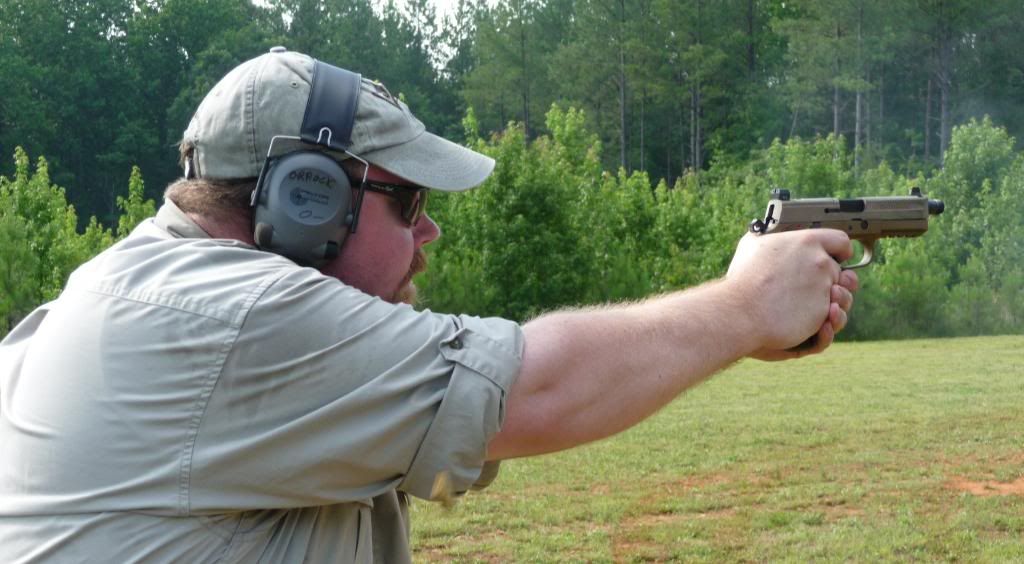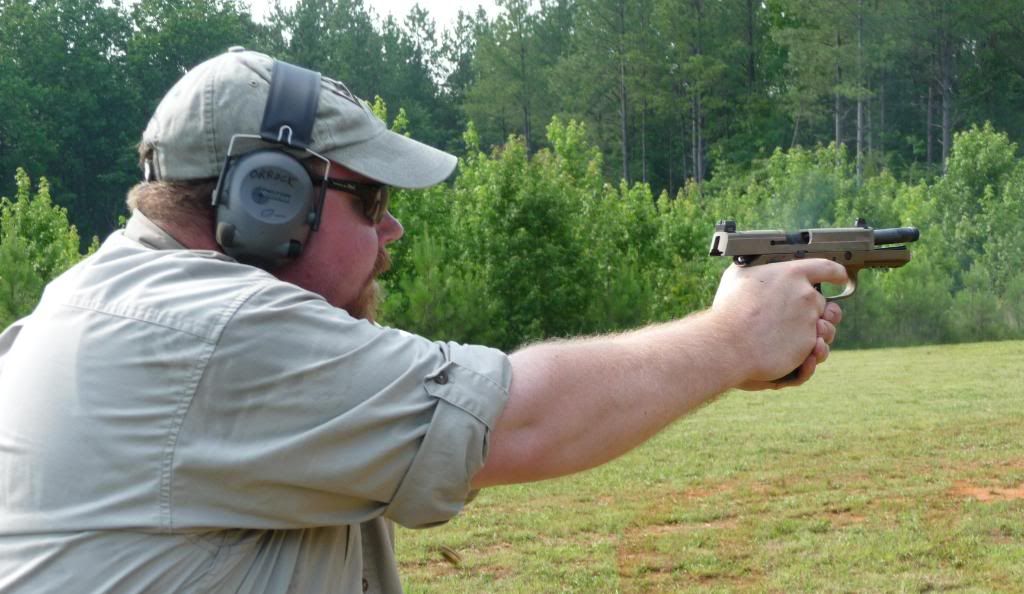 Noticed the ejected casings next to my right elbow in both pictures, and the lack of muzzle rise? Extremely controllable and accurate, and we flogged it to the point of needing gloves to come in contact with the slide, and it never missed a beat.
I want one! :?