Discussion Starter
·
#1
·
Well........now you do.
My buddy Brett Westcott, the Senior Manager of Assault Rifle Systems for FN Herstal, USA, invited me up for the day to the FNH DEVTECH center, where I got a chance to take a look at the history of the SCAR system, from serial #1 to the latest production generation. I also got to play around with the MAG-58's, M240B's, Mk. 46's, Mk. 48's, M249's, M16A4's, and a lot of other very, very cool stuff.
While there, I completed the SCAR Armorer's course.
This is an amazing system, i'm sure I don't have to tell you guys.
Some news about the civillian SCAR-L. The military barrels and receivers will NOT be interchangeable with the civillian version, which is one big reason it's taken as long as it has for the civvie gun to come out.
Also, US Special Operations Command has just approved the SCAR system for issue in theater.
The pics aren't the best, they were taken indoors and the lighting was weird, but here you go.
Me, with serial #1, the first SCAR. The lower is aluminum, and is very similar to the FNC. That was one of the first things that changed.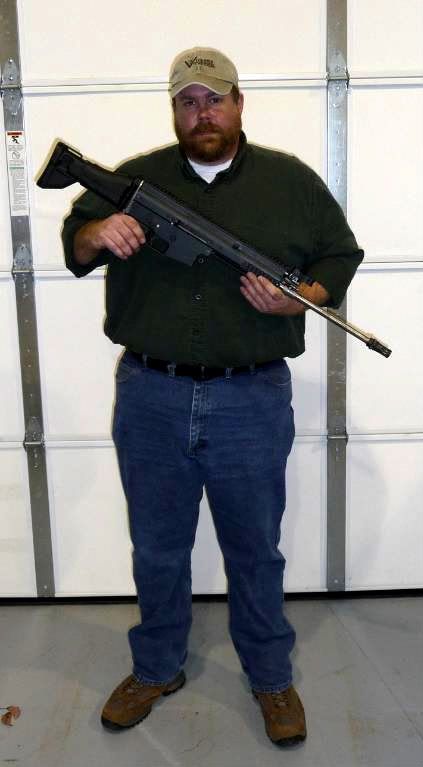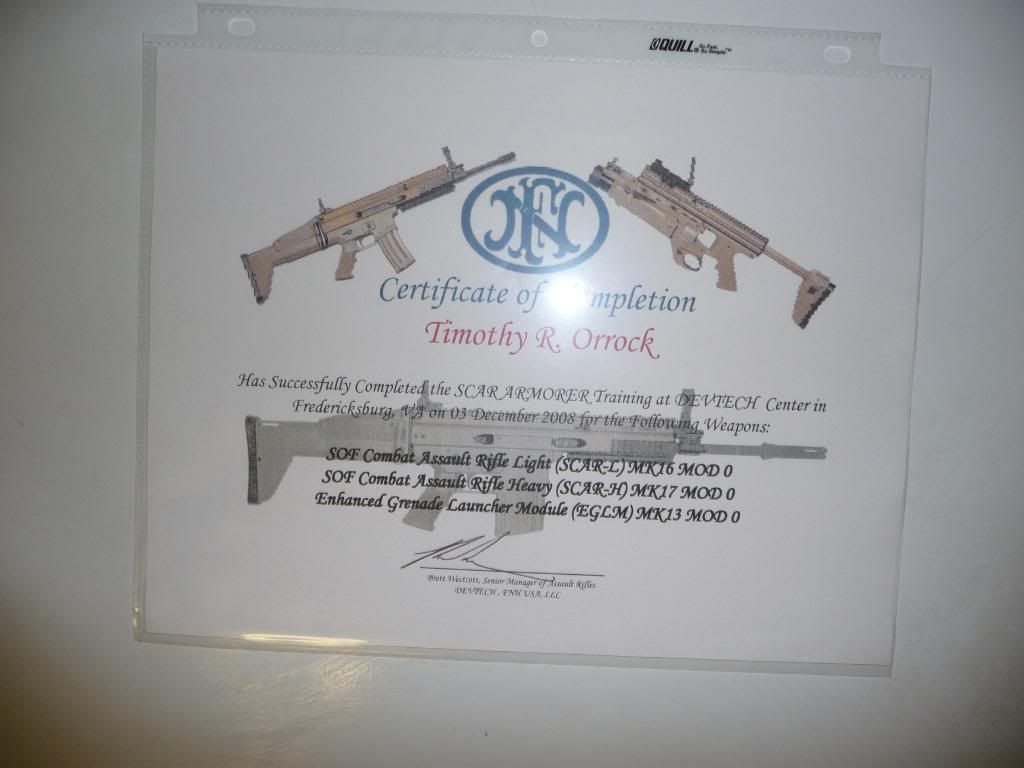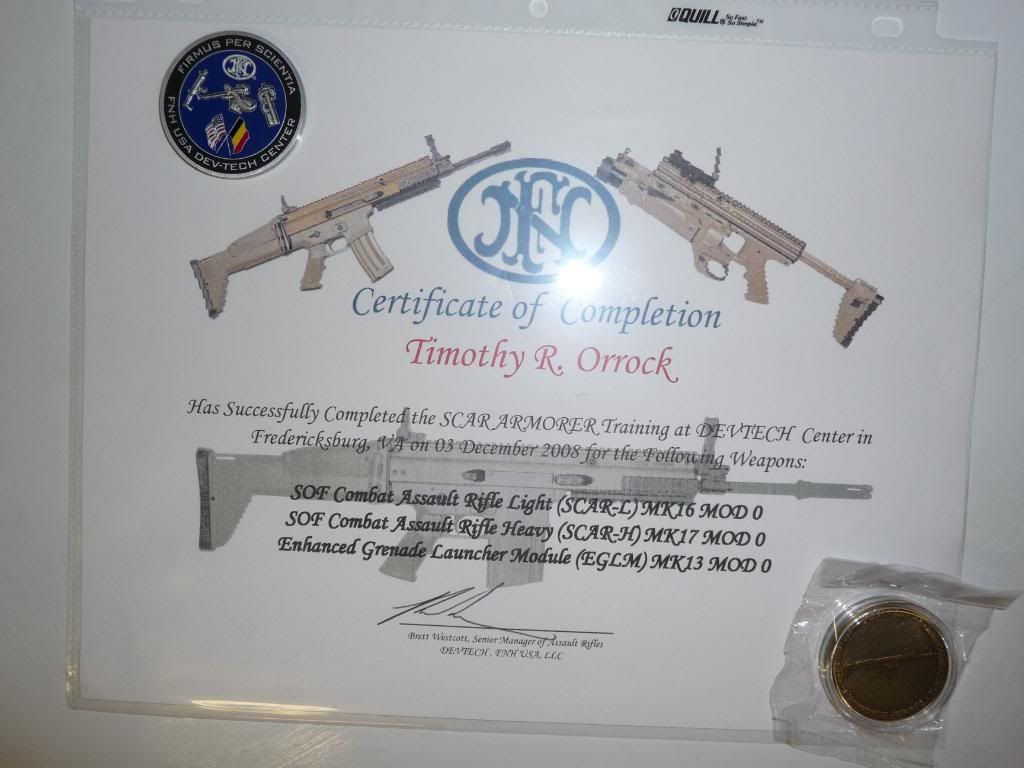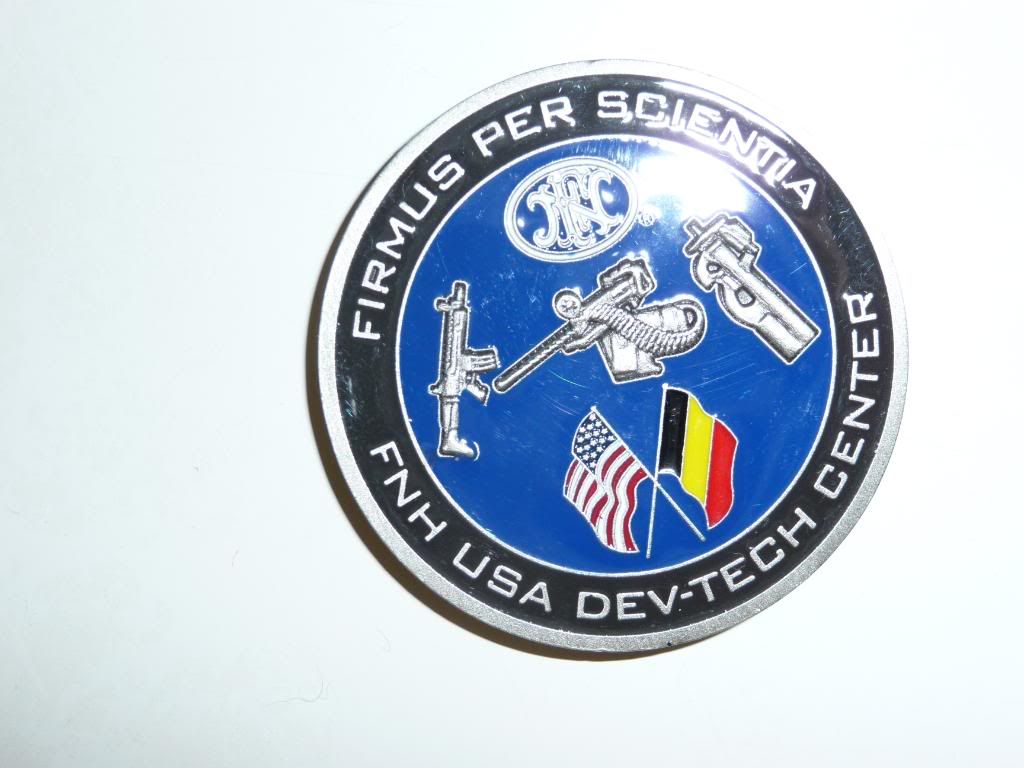 The history of the SCAR-L, oldest on the bottom, current issue on the top.